Best Fence Universal System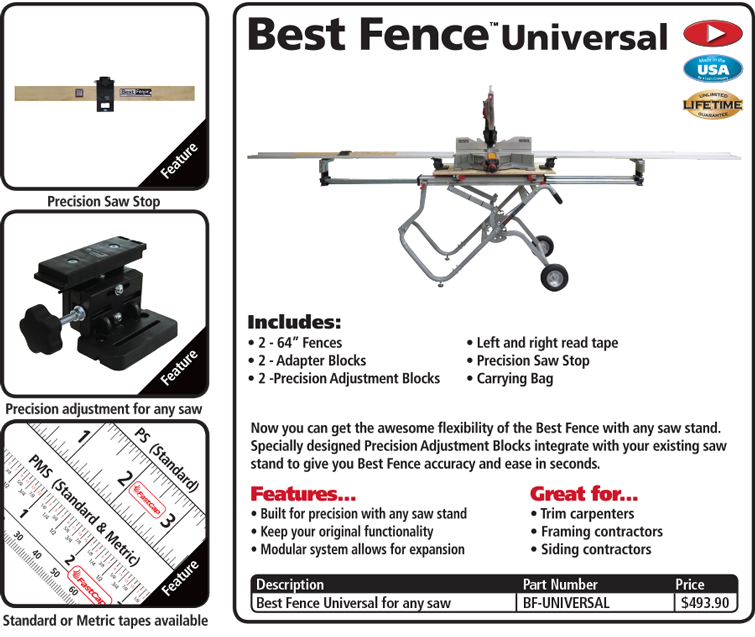 The Best Fence Universal System was created to fit with any saw stand.
Average Ratings:





5
Write a Review
---
"None Finer"
Review: This is by far the best portable chopsaw fence around. Set up was and is a breeze for my Bosch T4B stand and GCM12SD saw. Customer service was awsome when I had some elusive adjustment issues. Once tuned this is the best. It would work very well as a permanent set up as well. I have to break down and build it back up 2x day and it's still accurate every time. If the price scares you, I spent not much less on an inferior fence system and had to give it away due to accuracy issues, then bought this. Buy this first and you'll only buy once. This is not a status symbol, but a real, reliable fence system I make a living with. I'd most likely buy it again if I had to.

Response:
Thanks Nick. We love happy customers!
---