FastWrap 10' Roll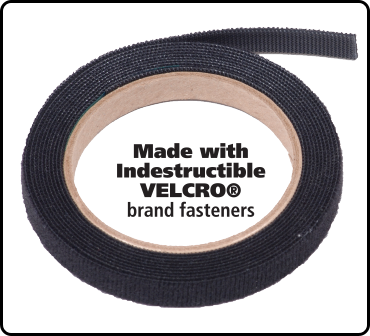 Secure loose wires and cables quickly using FastWrap. Made of durable, indestructible VELCRO® brand fasteners, FastWrap can be used over and over again. We ship it in 1/2"x10' rolls so you can use as little or as much as you need.
Want a hole in the wrap? See our Holey FastWrap product.
VELCRO® is a registered trademark of Velcro BVBA. Used with permission.
SKU:
Price: