iPole Mini and SuperMount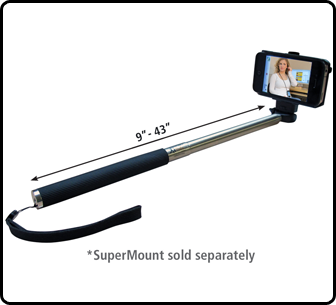 $3 SPECIAL
ON SELECT PRODUCTS WHILE SUPPLIES LAST
iPole Mini
Be a part of your memories, not just a bystander. The iPole Mini puts you in the action from any angle. Light and compact, this hand-held iPole fits anywhere and is ready to give you steady videos or photos at a moments notice. Also, see Stealth iPole.
SuperMount
The SuperMount allows you to hold most smartphones or compact camera when mounted to our iPole Mini, iPole Trekking, or tripod. Now take professional quality photos and videos with your smartphone, iPole and the SuperMount combination.
SKU:
Price:
iPole / SuperMount / Combo: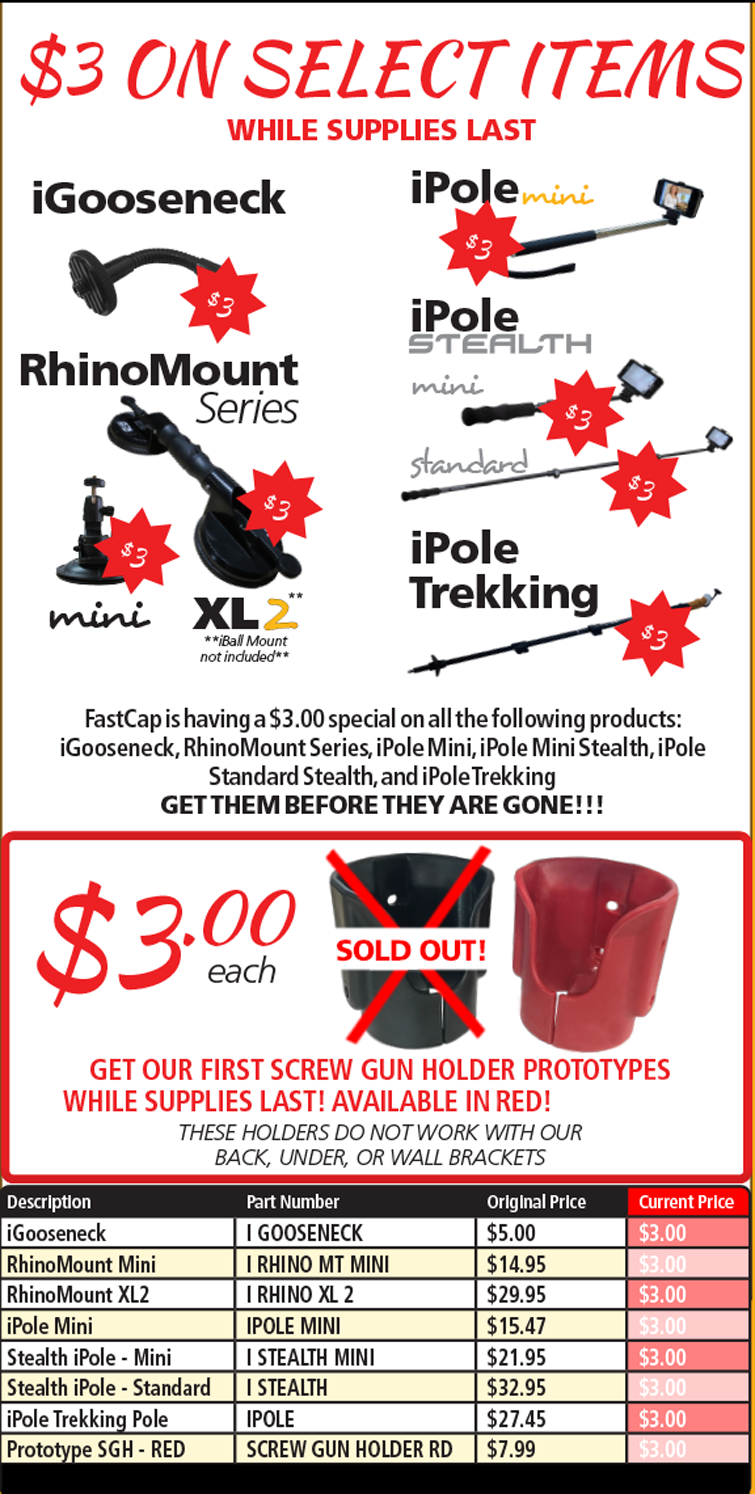 How strong is the iPole Mini?
I just tested one to failure at full extension. It bent quite a bit but didn't fail until 5.77 pounds (2600g). I would not use anything over 1000g personally…520g should be acceptable as long as you don't swing it around or abuse it.
Average Ratings:





5
Write a Review
---
"Get an iPole Mini!"
Review:
---
"Neat Camera Accessory!"
Review:
---
"Thrilled!"
Review: Hello Paul, Just wanted to drop you a line to tell you how thrilled I am with the iPole mini. But specifically, I hope you are seeing a rash of orders coming in from New Jersey! I can't help myself but I tell everyone about this device and your site. I was at a photography talk last night where there were about 50 professional photographers. As usual I had my iPhone and iPole mini with me and after the talk a circle gathered around me. People were furiously writing down your website and I suspect there will be lots of contacts in the coming days. Keep up the good work and your excellent customer service. All the best, -Chod Lang
---
Read more reviews >