Mortise Tool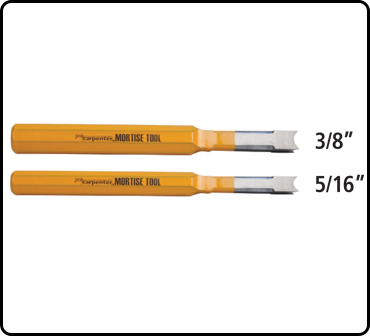 Turn of the century craftsmanship with the tap of a hammer. FastCap's Mortise Tool allows you to counter-sink Artisan Accents for a completely professional Greene & Greene look in seconds. Our
Artisan Accents
are sold separately.
SKU:
Price: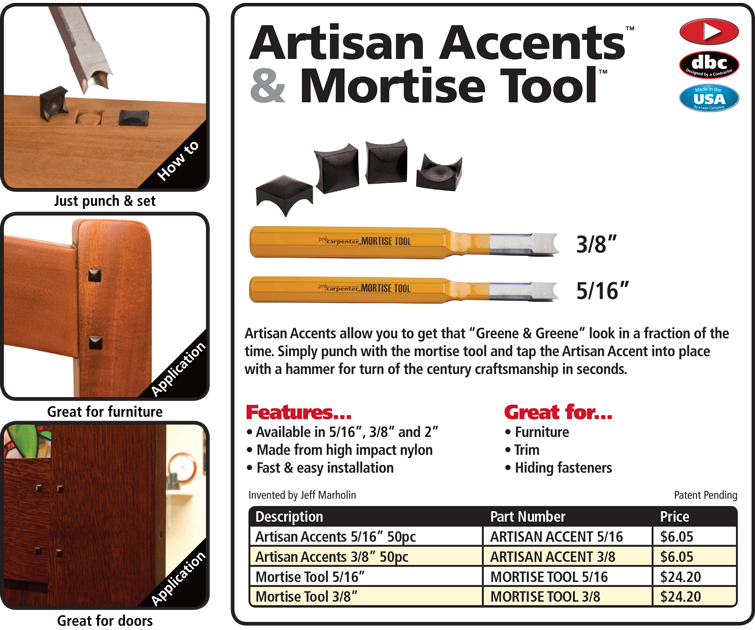 Does this work well on hardwoods?
When using in hardwoods ie. maple, oak, etc. we recommend drilling a pilot hole so the square corners have a place to relieve into.
Didn't you use to sell 2"x2" Artisan Accents?
Yes. The 2"x2" size has been discontinued.
Didn't you use to sell an Artisan 2" Chisel?
Yes. This product has been discontinued.
Average Ratings:





0
Write a Review
---