Quad Trimmer Blade Replacements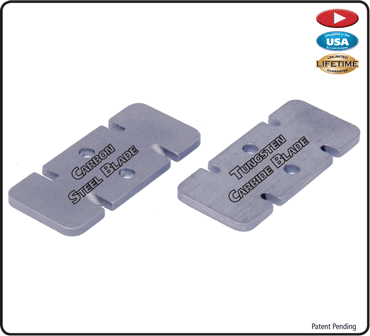 Blade Replacements for the FastCap Quad Trimmer and Quad Trimmer Pro. NEW 30 degree blades for cleaner cuts. Looking for the Quad Trimmer or our Tri Trimmer?



SKU:
Price: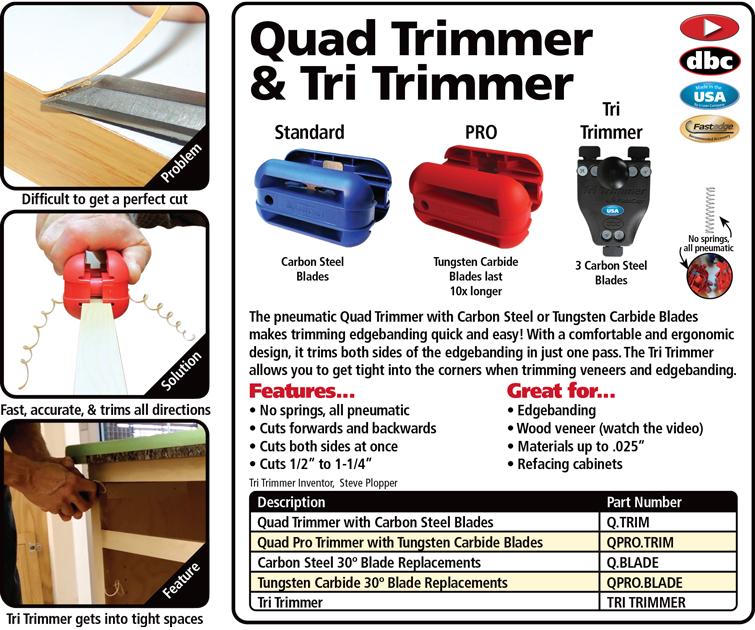 I have one of your old Virutex trimmers and I need new blades, will the Quad Trimmer blades work on the old trimmer?
No they will not work, but we would be more than happy to upgrade you, just give us a phone call at 1-888-443-3748.
Will these blades work in my Tri Trimmer?
Yes. Both the Carbon and the Tungsten work in our Tri Trimmer.
Average Ratings:





0
Write a Review
---