Artisan Accents allow you to get that "Greene & Greene" look in a fraction of the time. Simply punch with the mortise tool and tap the Artisan Accent into place with a hammer for a turn of the century craftsmanship in seconds.
A rough-hewn hammer like those used by past artisans, the Artisan Hammer is invaluable to have on hand for quick little projects on the job, at the shop, and in the house.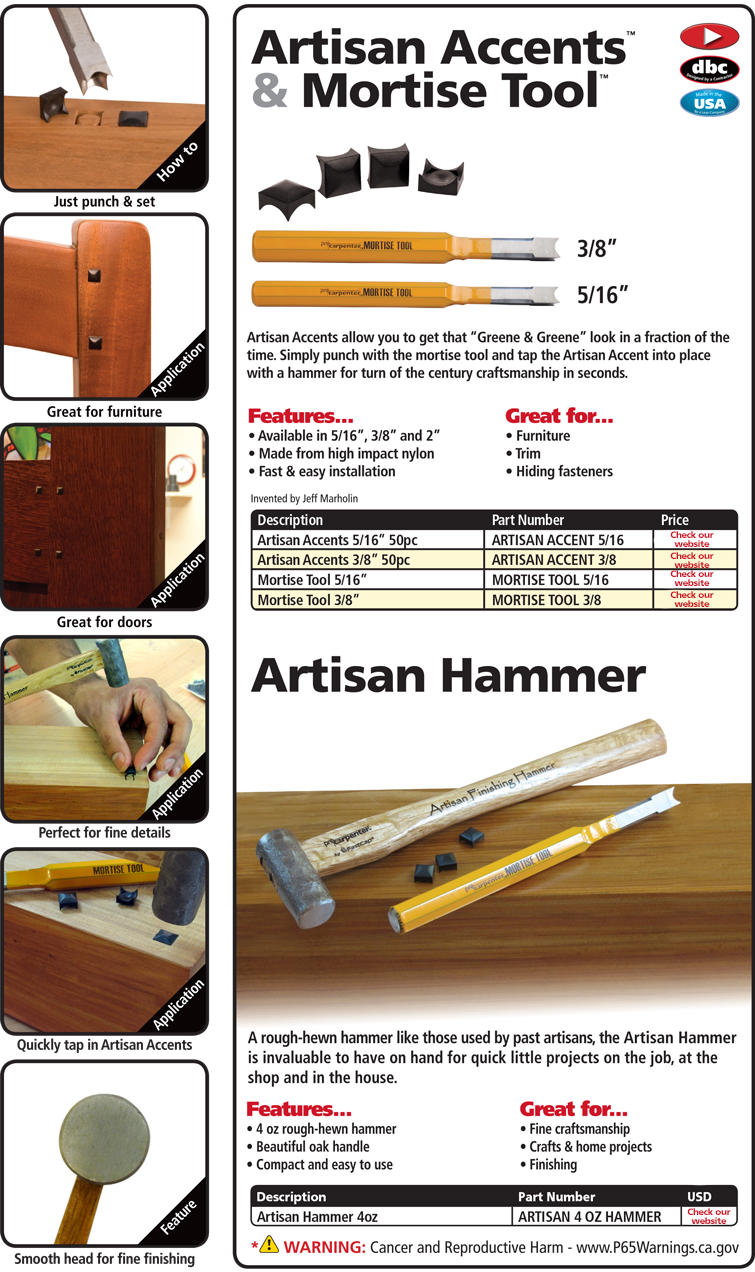 Does this work well on hardwoods?
When using in hardwoods ie. maple, oak, etc. we recommend drilling a pilot hole so the square corners have a place to relieve into.
Didn't you use to sell 2"x2" Artisan Accents?
Yes. The 2"x2" size has been discontinued.
Didn't you use to sell an Artisan 2" Chisel?
Yes. This product has been discontinued.
Related Products