The Dually Grommet is what cabinet makers have been asking for. It is a dual-sided interference locking grommet that finishes both sides of your hole. Works with depths from 3/4" to 2 1/2". It snaps together to give holes a finished look in seconds! There is also a one-sided flush grommet (comes in white only).
For a limited time, we have our 2.5" Dually Grommets available in Almond and Hardrock Maple! Get them before they are gone!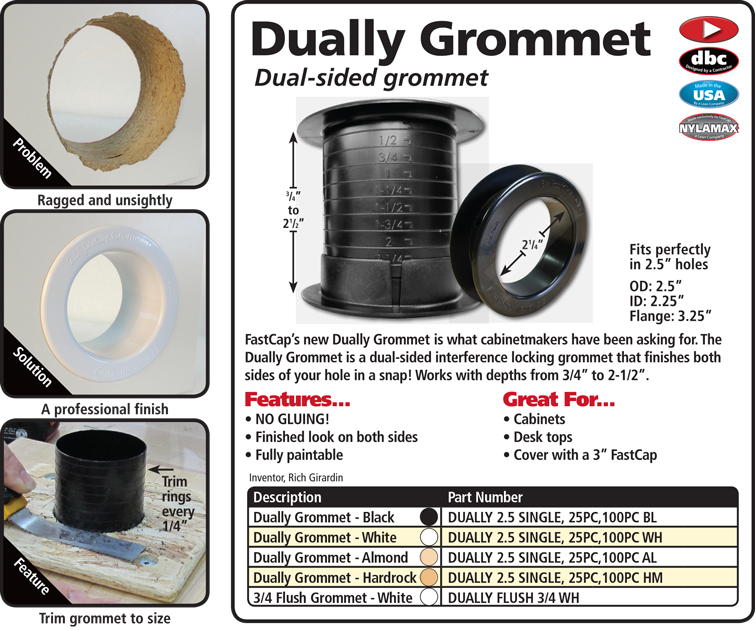 Length Range: 3/4" to 2-1/2"
Outside Diameter: 2-1/2"
Inside Diameter: 2-1/4"
Flange Diameter: 3-1/4"
Didn't you use to have this in Hardrock Maple and Almond colors?
Yes, they were discontinued. There are still a few in inventory, so get them while they last.
Related Products