Patch it and forget it! The FastPatch is great for repairing rips in virtually any material. It also creates a watertight seal instantly in both indoor and outdoor environments. Available in small or large sizes for any size rip.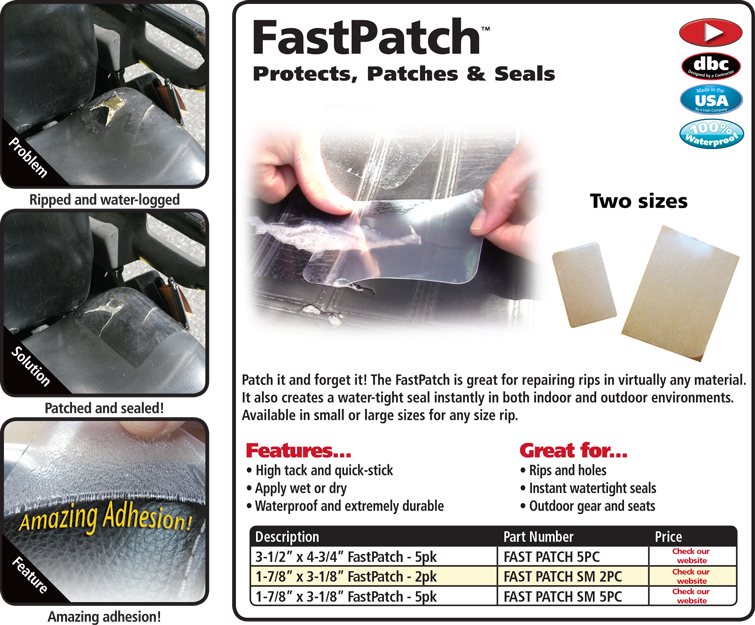 Does the FastPatch work to seal holes in hot tub lids?
Yes! It definitely does! The humidity doesn't affect it! Open or closed, the FastPatch will seal any hole in your hot tub lid without any problems! Plus, you can barely see it!
Will the FastPatch seal underwater in an above ground vinyl pool?
Yes!
Related Products