Izzy's Track Guide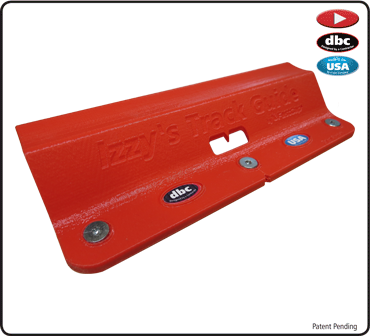 Izzy's Track Guide makes all your shop cuts straight and perfect every time. Designed by wood worker and FastCap friend, Izzy Swan, this guide is designed to be used in tandem with the FastCap SafeCut Ruler to produce a line straighter than freehand cutting or using a fence alone, and it's easy!
SPECIAL EDITION BLACK IZZY TRACK GUIDES ARE IN!
SKU:
Price: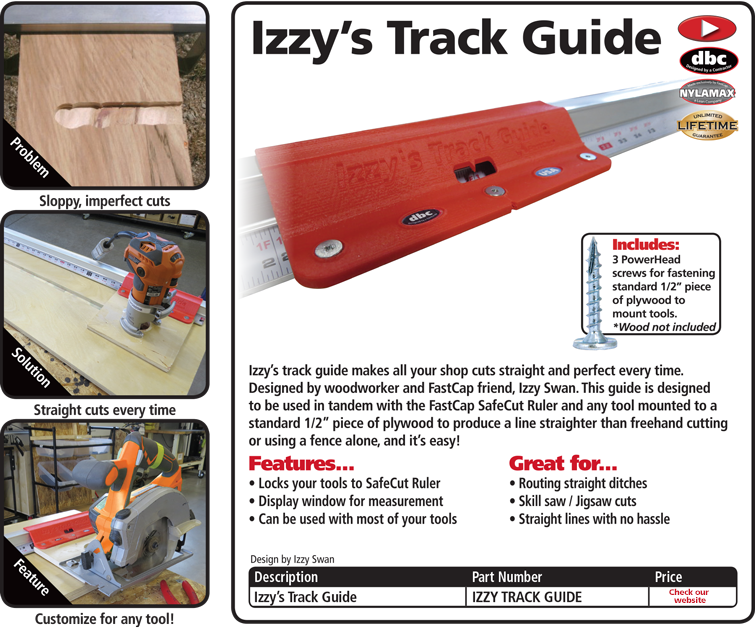 Is it 3D printed?
No, the production model is injection molded in our proprietary nylon blend called "Nylamax". It is VERY strong!
Average Ratings:





0
Write a Review
---