Jig-A-Deck System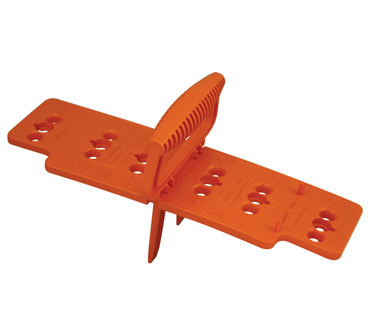 Master your deck with the Jig-A-Deck. The Jig-A-Deck evenly spaces 4" or 6" wide decking with a 1/4" gap and ensures that all your field and joint placement screws are perfectly aligned and in their exact position every time. Comes in a 2-piece set. The handle "legs" are designed to straddle the deck joists to fasten the deck boards to the joist, and the center "keyhole" hole allows the jig to be centered over a butt joint allowing for proper placement of the to screws thus reducing the risk of splitting.
SKU:
Price: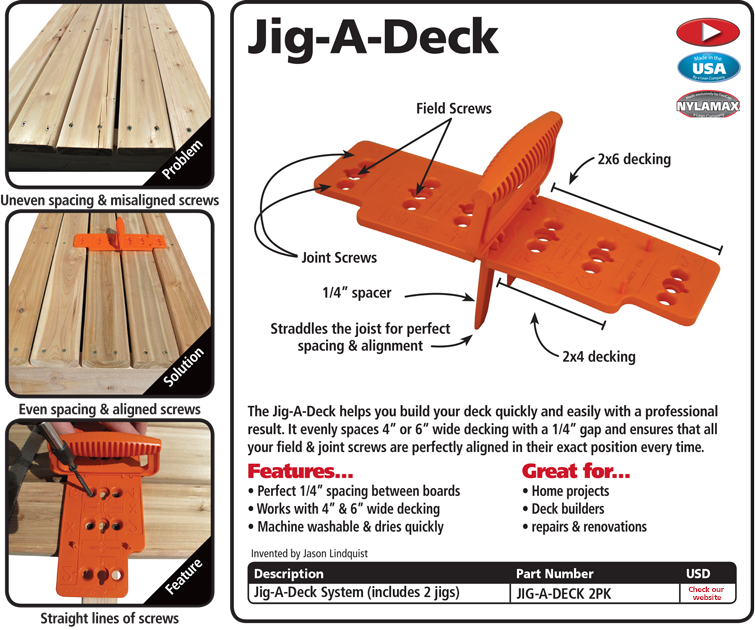 Average Ratings:





4
Write a Review
---
"Off by 1/8 inch"
Review: Good concept but they forgot about the thickness of the spacer in layout the holes for 2x4 and 2x6 boards. Holes are off center by 1/8 inch

Response: I've never had a complaint on this before. Please return them for a refund or replacement. Contact Sandi (sandi@fastcap.com).
---
---