The ProOrganizer is the ideal way to store and organize your Fastcaps. It holds 10 different colors and up to 5 sheets per color. It is heavy-duty and designed to endure a rugged environment.
Caps in the Filled ProOrganizer:
White, Almond, Black, Folkstone, Natural Oak, Hardrock Maple, Unfinished Maple, Unfinished Red Oak, Prefinished Maple, & Prefinished Red Oak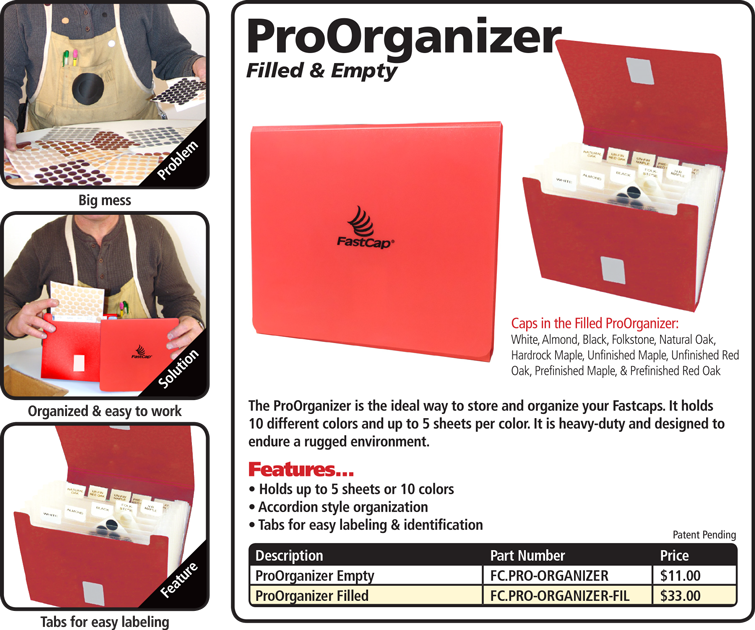 What are the dimensions of the Pro Organizer??
7" wide
6" tall
1.25" deep
Related Products