The Puka Patch instantly seals dings on surfboards, SUP's, kayaks, and other personal watercraft! Sticks to wet surfaces, and surf wax... New ding? No worries! Just slap one on and keep charging!
Puka Patch: 2" x 3-1/8"
Puka Patch XL: 3-1/2" x 4-7/8"
The Puka Patch Railsaver PRO prevents paddle scrapes and scratches on your SUP! So Amazing! 2 per pack: 1-7/8" by 7' (approx.). Railsaver PRO is also available in bulk. Please call for pricing.
The Puka Patch Squeegee is the perfect application tool for both Puka Patch and Railsaver Pro. Its rigid plastic blade allows you to distribute equal pressure over surfaces and get rid of every last air bubbles.
Railsaver Rounding Tool for RailsaverPro. Using the Rounding Tool will create rounded corners that will prolong the life of Railsaver PRO material when cutting to custom lengths.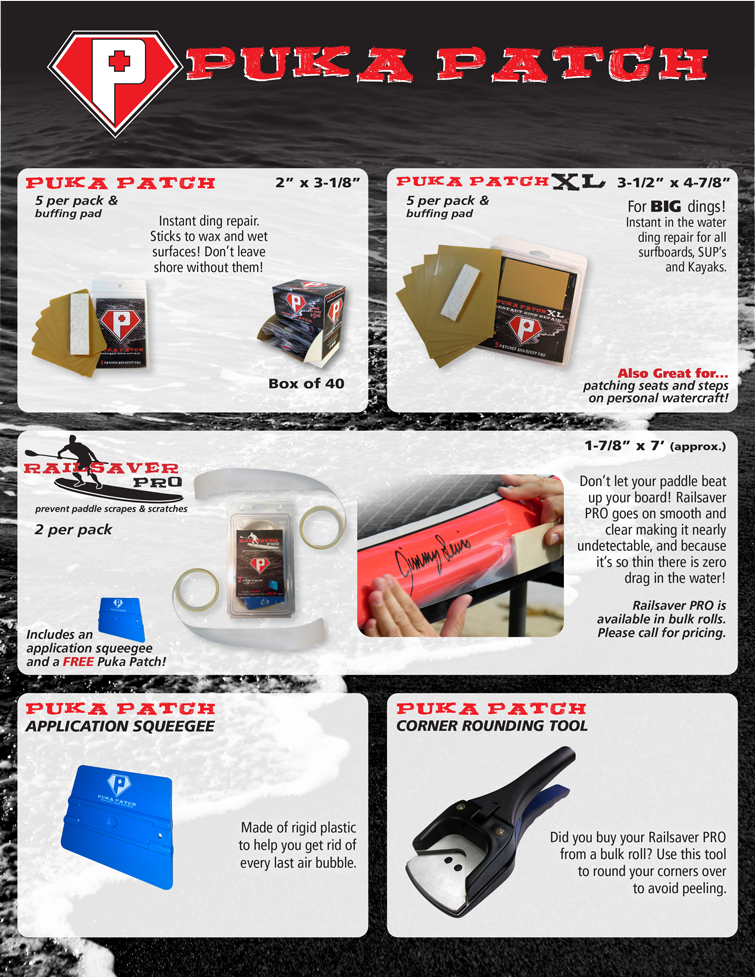 Can I order it in a longer length or a roll?
Yes, we can sell custom lengths. Please contact customer service at shoppingcart@fastcap.com or 888-443-3748.