TracPad Kit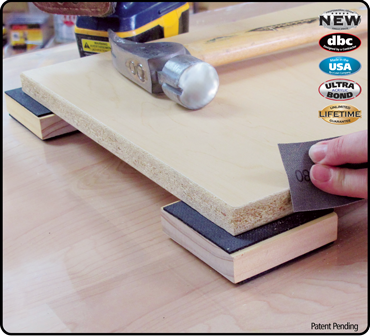 With the TracPad Kit you can make your own bench pads! Peel & Stick the 2-3/8" traction rubber to both sides of a wood block and these pads will grab your bench and the wood for amazing staying power. Kit includes 8 pads and 4 Blind-nails. Press here for our TracPad 1x1. Press here for our Traction Dots.
SKU:
Price: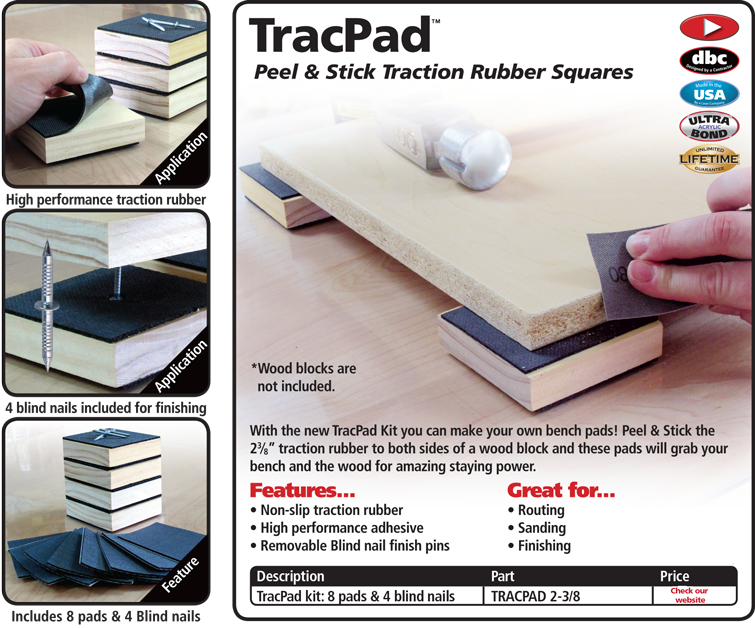 Average Ratings:





5
Write a Review
---
"fast trac push block"
Review: Ever buy a cheap push block hoping to same some money? What did you get, besides screwed? A push block that slips when you try to use it. Don't throw it out! Simply scrape off the pad that doesn't hold and replace it with FastTrac pads. These things really grip and work great - you won't be disappointed.
---