The Blue Bins are made of a sturdy corrugated plastic that folds for easy storage and can be modified and tailored to exactly what you need! Their flexible design allows you to store and organize efficiently without any hassle.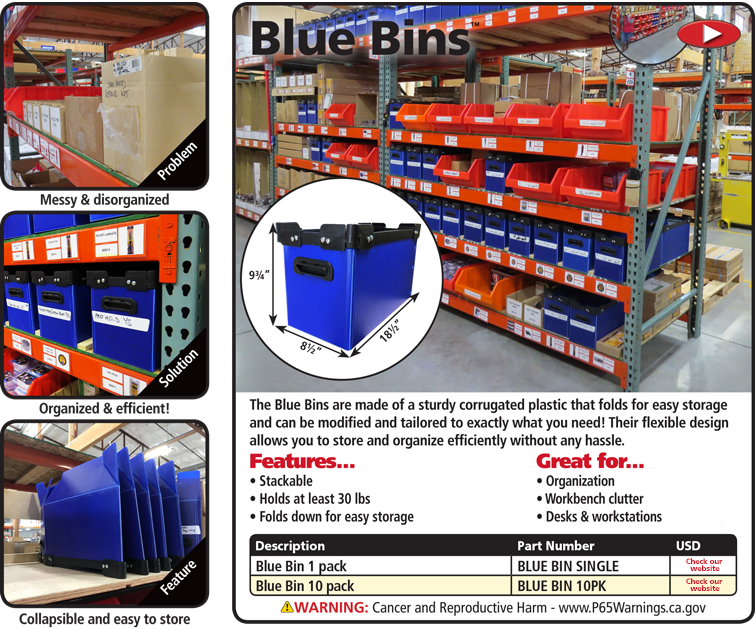 You said can stack 6 high, is that empty or with weight?
Both. we show in the video the 6 we stacked and carried had only about ½ lb of very small items in each one. So fairly empty. With more weight, they will be even more stable when stacked (though heavier to carry around).