Erasable Kaizen Labels fit our Kaizen Boxes which are a flexible system that allow you to store and organize efficiently. Featuring "lean" cardboard construction, Kaizen Boxes are easy to modify and tailor specifically to your needs. Use a Sharpie™, grease pencil, or water soluble pen.
Want a sample pack of all our Lean Labels? Or to order other individual label sizes, go to Fastcap Cover Caps and select color, material (PVC), and the appropriate size/shape under Application, and then Pack Size.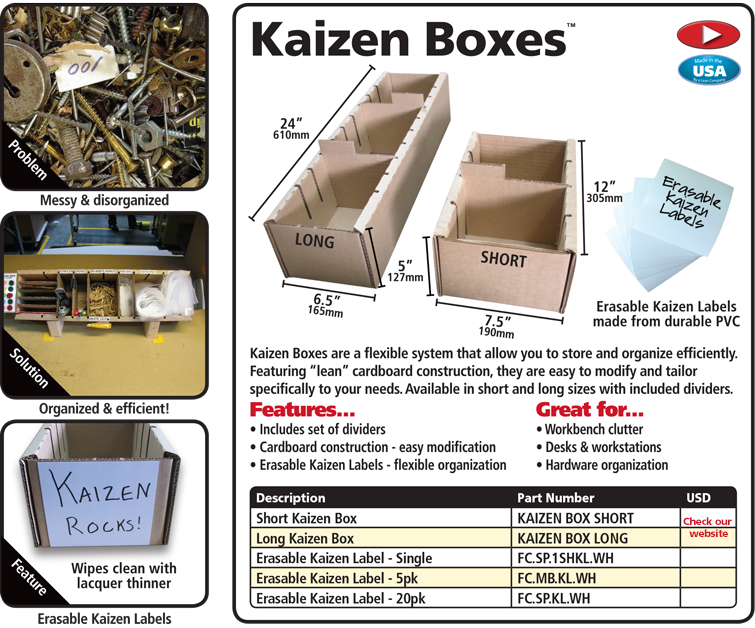 How do we get the templates to print on these labels?
The Lean Labels are thicker than other labels. They are made from PVC and are erasable. They won't fit in a normal printer.
Why use marker? Wouldn't a grease pencil be much better? Using thinner means you have to have it on hand...which means you need a MSDS for it. You also have to deal with fumes and such.
A grease pencil is an excellent option! You could also use a water soluble pen.