CatEyes AF Safety Goggles, Clear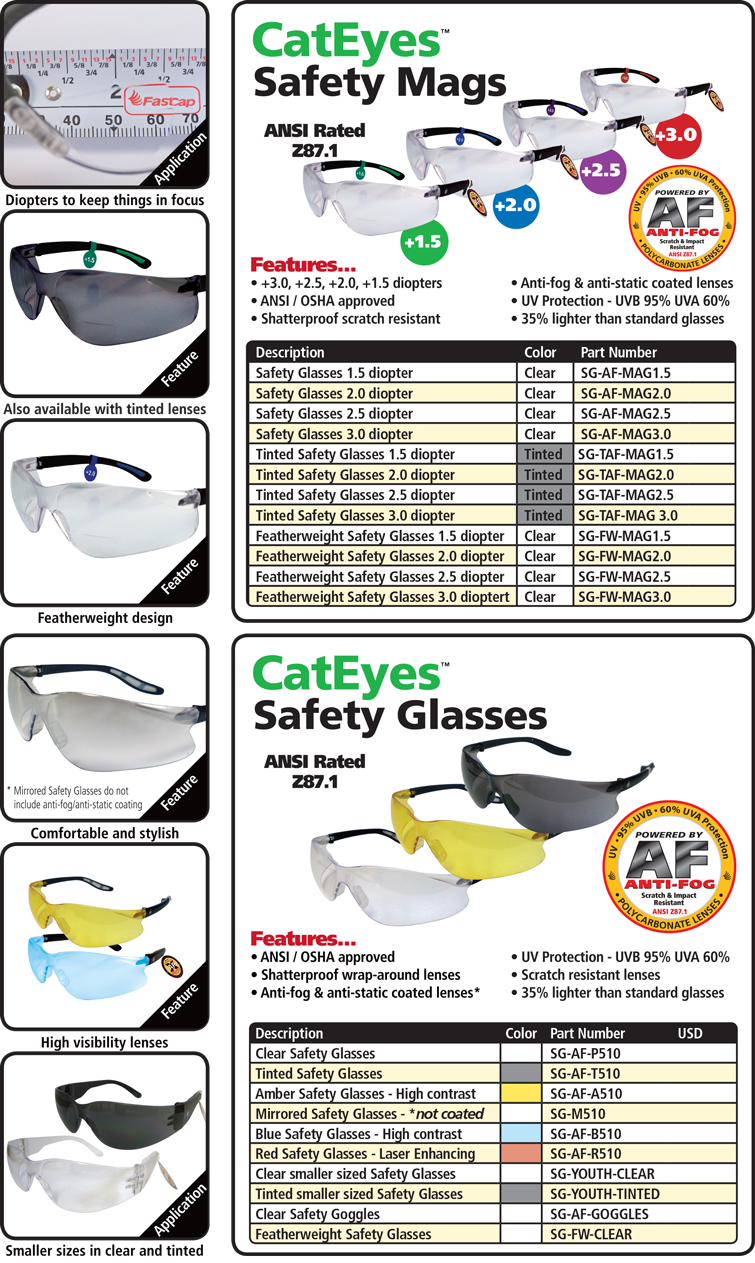 What is the ANSI Rating?
Z87.1
Do they scratch easily?
They have scratch resistant lenses.​
How about fogging?
Fantastic! Anti fog coating along with actually great airflow. I believe they were actually designed by Paul on a surfing trip because he couldn't find another glass/goggle that wouldn't fog on him!
Average Ratings:





2
Write a Review
---
"Good but not what I was expecting"
Review: I was not expecting the safety glasses to be 100% anti-fog but I was expecting them to be better than other glasses when it comes to safety glasses/dust mask combo which we all know is the worst combination for fogging safety glasses. Unfortunately they were the same as regular safety glasses. I have been quite happy with all my other purchases from fastcap so they haven't lost a customer from this, I'm just a little disappointed.

Response: I haven't heard this complaint so I would surmise that you are probably subjecting it to more steam because of the way you're wearing your dust mask and safety glass together. But we are happy to refund you the entire cost of your purchase and you can keep the glasses. Contact Sandi (sandi@fastcap.com) and she will take care of you.
---