CatEyes Safety Glasses, Super Seal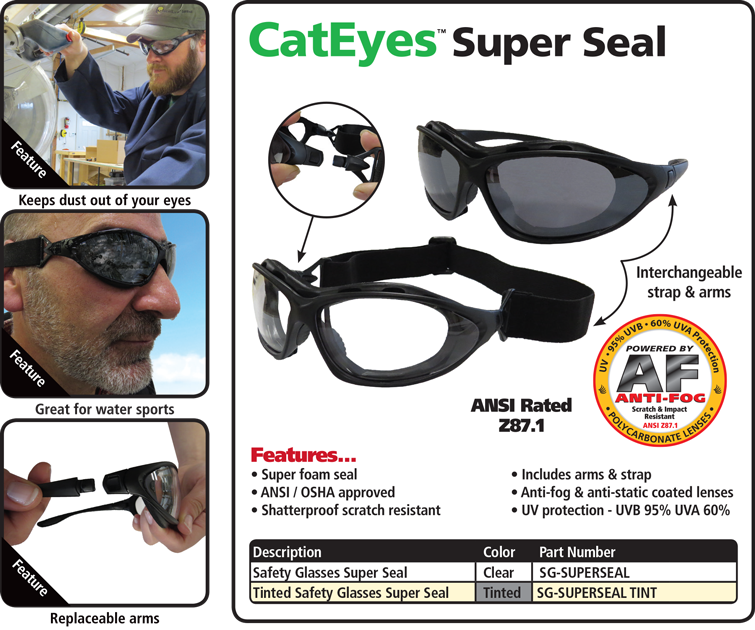 What is the ANSI Rating?
Z87.1
Do they scratch easily?
They have scratch resistant lenses.​
How about fogging?
Fantastic! Anti fog coating along with actually great airflow. I believe they were actually designed by Paul on a surfing trip because he couldn't find another glass/goggle that wouldn't fog on him!
Average Ratings:





5
Write a Review
---
"Update!"
Review: Wife's coworker saw my sunglasses, and wanted a pair. I sent her the link to here. Her brother saw them, and stole them. Now she has a new pair, her brother has a pair, and her dad is getting a pair to ride with!

Response: Love this!
---
"awesome glasses"
Review: Picked up the smoked glasses to replace my sunglasses. I walked through a cloud of something at a client site and it started eating the mirroring off them. So far really digging this pair. Wish they were a tad darker, but hey, they're safety glasses.

Response: Thanks Barry!
---