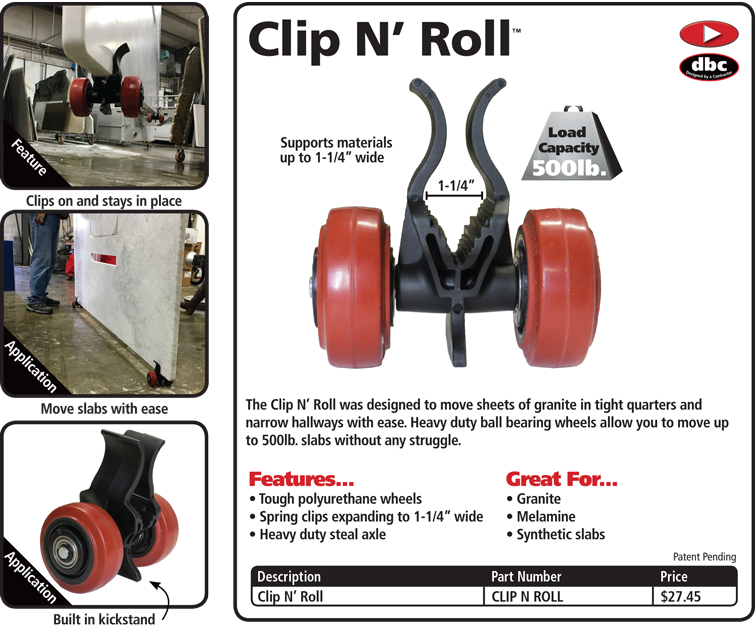 What is the difference between the Clip N' Roll and the Speed Skate?
The Click N' Roll is specifically designed for granite countertops; to be able to clip it on a countertop when it's laying flat on a bench and pick it up and set it on the ground and roll it into a tight area. With the Speed Skate, simply set on the ground and put a 3/4" piece of plywood or particleboard on it and roll it where it is needed.
Will it mark hardwood floors?
With a heavy enough piece of granite, yes it will mark up any floor. Whether or not it leaves marks is a function of the hardness of wood used on the hardwood floor, and the weight of the piece of granite used. Also the "kick stand" can mark up a hardwood floor if you are not paying attention when using it...but then again, so can a piece of granite, and MUCH more easily than the wheels or the kickstand. So yes, we recommend laying some plywood or similar over a nice hardwood floor or anything else you don't want to damage, whenever moving something like a piece of granite across it, regardless of whether using the Clip N' Roll or not!
Average Ratings:





0
Write a Review
---