FastWrap & Holey FastWrap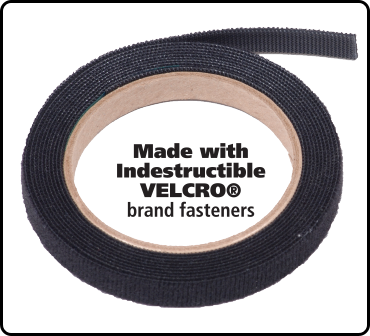 FastWrap and Holey FastWrap secure loose wires, cables and extension cords quickly. Made with durable indestructible VELCRO®. The Holey FastWrap has holes every 4" allowing material to pass through, creating loops to attach to your cables. FastWrap and Holey FastWrap can be used over and over again. Available in both 1/2"x10" and 1"x10" rolls.
VELCRO® is a registered trademark of Velcro BVBA. Used with permission.
SKU:
Price: