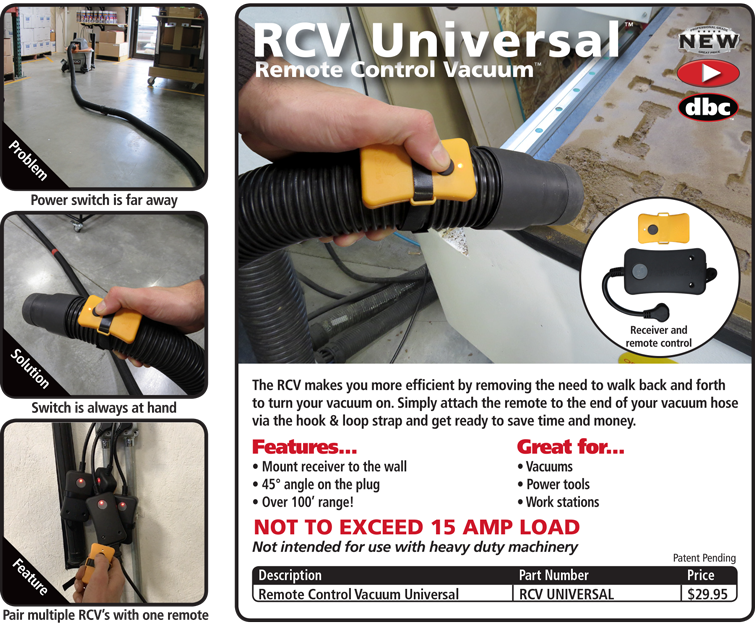 Will this work on 240v (Australia) or is it 110v only?
Sorry, 110v only.
Average Ratings:





5
Write a Review
---
"Turns on by itself"
Review: Great idea, works but turns itself on every five minutes or so. Don't leave it unattended. I still think it's a good idea but needs made better. The rating of 3 is for the idea.

RESPONSE:
So sorry. Please contact Sandi (sandi@fastcap.com) for either a replacement or full refund.
---
"Works well on your arm too"
Review: I got this to help with my small shop. I work out of a 1 car garage and sometimes when I plug in the vacuum I have to walk out the back and all the way around to the front to turn on the vacuum and then all the way back round to the back and then start cutting. So now I put the switch on my wrist and no matter where I go I can turn the vacuum on.
---
"This product doesn"
Review: I have one of those boxes that you plug your tools into then your vac. and it turns on automatically when the tool turns on. The problem with that is when you change tools. When I change the vac. hose to a different tool now, the on-off switch is right there at the end of the hose. Great thinking. I used the vac. just the other day while putting in new flooring trim. I didn't get up from the floor once to turn vac. on or off. Thanks for saving my old knees.
---
Read more reviews >