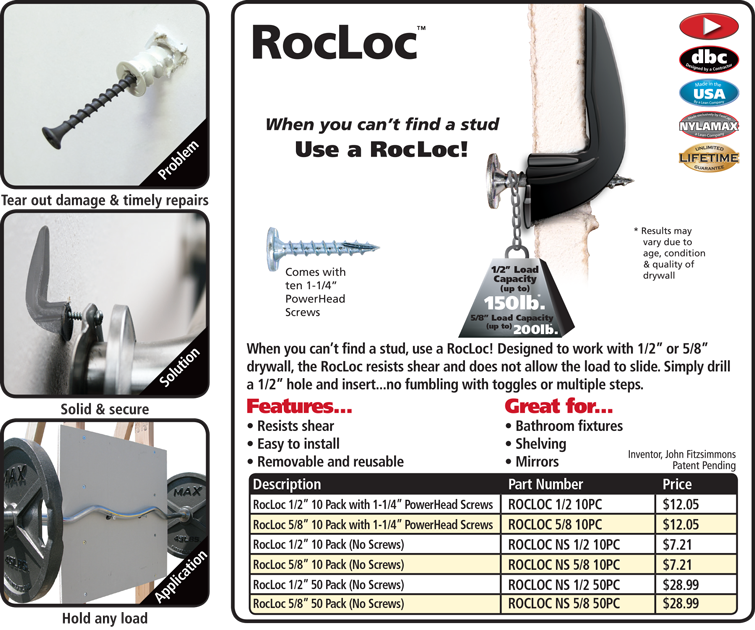 Will

the RocLoc work

with lath and plaster??
Possibly, but it's not probably as hard as drywall so it'll hold less weight. Plaster walls are mostly old and probably contain asbestos so drilling them, exposes you to that. And plaster walls are much harder to repair than drywall. So I don't recommend it unless you know what you are doing.
Will the RocLoc work if there is open cell foam insulation behind the drywall?
It should work.
Average Ratings:





0
Write a Review
---