The PowerHead Screws main advantage is its large, oversized flat head. The oversized head has 4x the holding power than a conventional screw head. Comes with a tip to easily self-drill into studs. See the entire PowerHead Screw Family.

Shear Load Rating: 300 lb.
Shear Load Peak: 500 lb.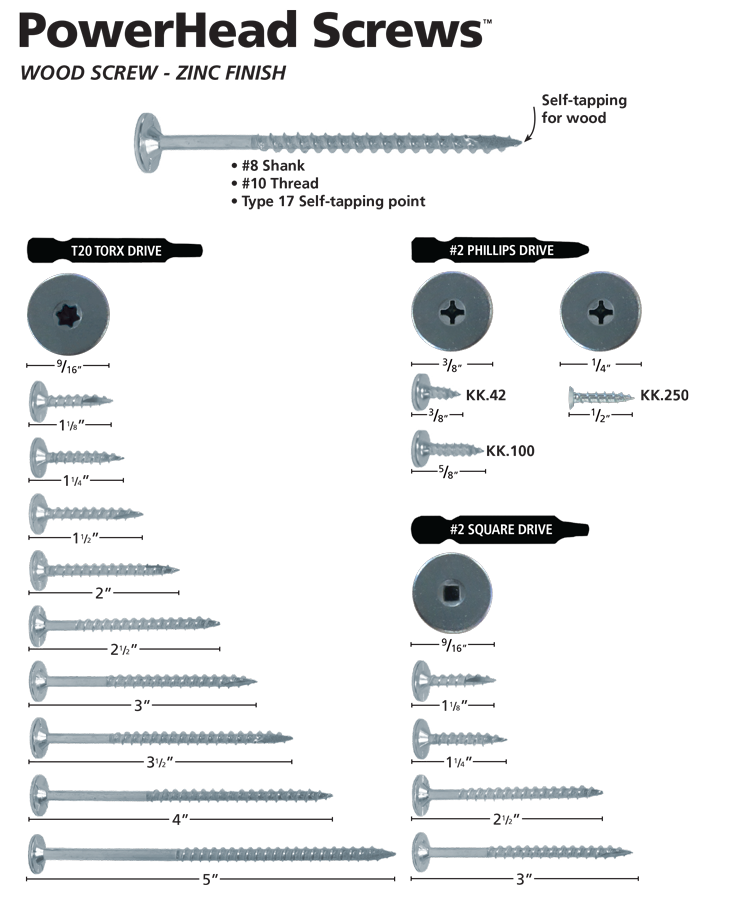 How well do PowerHead Screws fasten to MDF board? Do I have to pre-drill?
PowerHead Screws will fasten to MDF boards and there is no need to pre-drill. However, it is recommended to test drilling a screw into a sample piece of MDF before beginning the final project. Depending on the manufacturer of the MDF board, varying amounts of glue are used in different boards. If a large amount of glue is used in the board, there is a greater chance that the board will crack and/or develop a bump when the screw is drilled into the board. If the tested area does crack or bump, it is recommended, in this case, to pre-drill.