Tip Magnet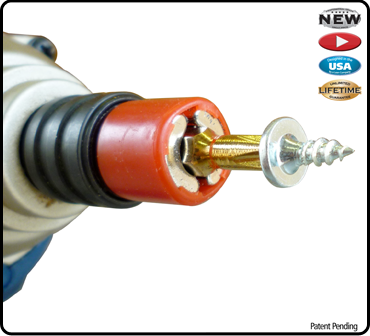 The perfect combination of polarity, strength and shape to make the Tip Magnet the most powerful Tip Magnet you will ever use. Whether at the base of a 1" tip or a 6" extended tip, the magnetic transfer picks up multiple screws with ease.
Press here
to see the Taper Lock.
SKU:
Price: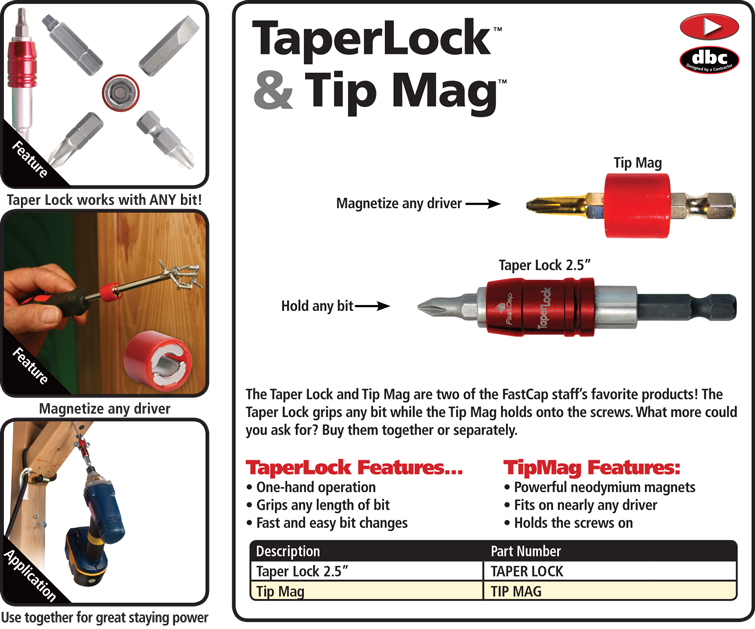 Average Ratings:





5
Write a Review
---
"Check out my review"
Review:
---
"fastcap tipmag"
Review: Guys i love your tipmag, i use it for cabinetmaking it saves me so much time it truly holds the screws. i have just placed an order to keep some spare i think the tipmag is more important then the driver or bit its for. well done
---