Magnetic Micro Squares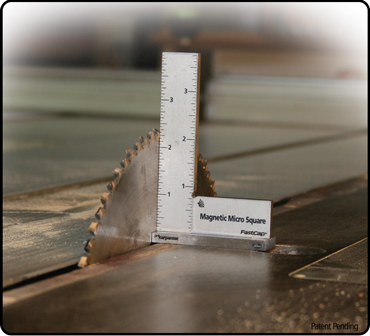 The Magnetic Micro Squares make squaring up your saws and equipment effortless! The new Mag Square 45 Degree sets your blade to a precise 45° with zero guess work. The magnetic base sticks firmly to the cast iron or metal table and allows hands-free adjustment of spindles, blades and fences. The built-in scale allows you to easily set the height or do precision layout for finish carpentry.
SKU:
Price: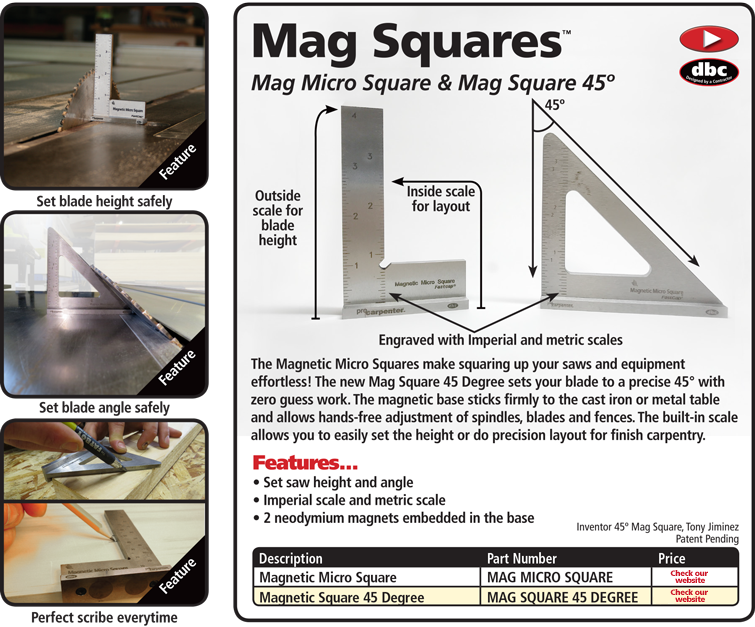 The Mag micro square is made of Steel.
Average Ratings:





5
Write a Review
---
"Very strong and accurate"
Review: I have many options in my shop from digital angle finders- 123 blocks. Since getting these 2 squares I hardly ever use them. Both of these are my go to tools when checking of setting up my table Saw, miter Saw, and jointer. The magnets are incredibly strong and the squares are extremely accurate. The base also makes them handy for small marking and layout.

Response: Love hearing this! Thanks!
---