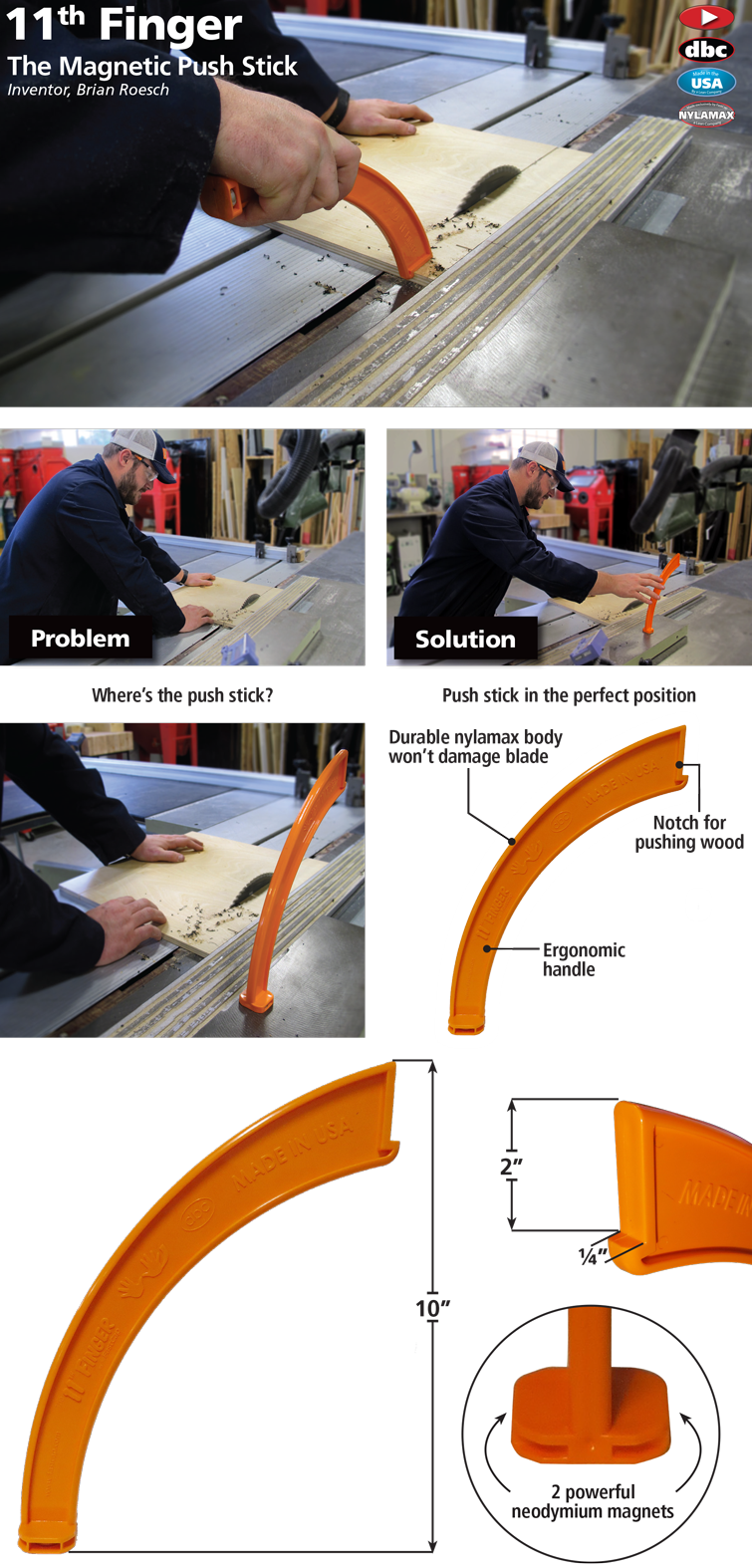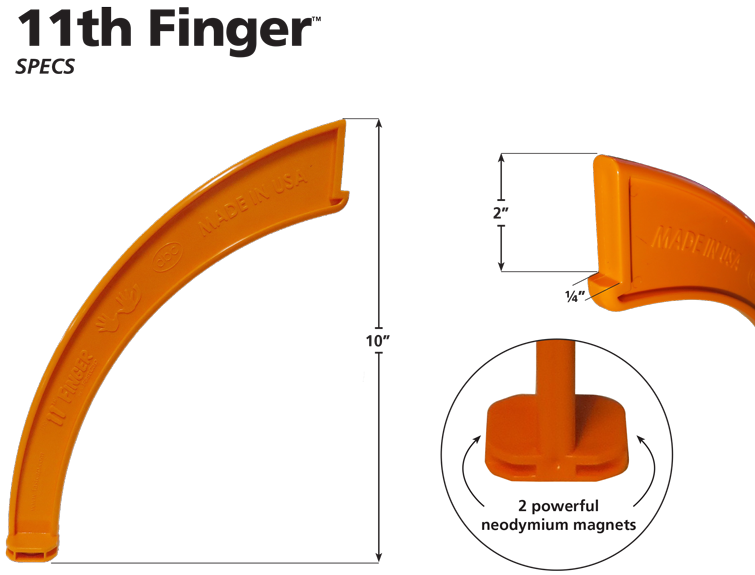 Average Ratings:





4.5
Write a Review
---
"The 11th Finger"
Review: I just wanted to thank you for the free gift you of the 11th Finger when you had that promotion. Last night it paid for itself and then some. It lay in pieces on the floor, but I had all 10 of mine. Still not sure as to what I did/didn't do, but there was a loud sound, plastic and magnets flying. My only complaint to date has been the housing for the magnets, but from the looks of things you have made improvements to that area. Thanks again for a great product and for it's great sacrifice.

Response: So glad your fingers are safe, Allen!!!
---
"The 11th Finger"
Review: The 11th finger works outstanding. It give your hand the right kind of comfort an assures you that your hand is no were near the blade of the saw. the magnet feature works really well. in my shop we had wood ones before this an we could never find them so its nice to have something that really sticks out and stands up straight on the bed of the saw but the only thing I would change is the color maybe make it a really bright neon green to make it stand out more.
---
"Works great ... need a new though"
Review: Loved this product, easy and convenient to right at the side of the table saw. unfortunately through a momentary bout of, well, not thinking straight... it found itself a little close to the blade and exploded into pieces.... blade was not hurt at all, but the 11th finger was destroyed... I will need a new one of these guys now... though I think getting 2 would be much better. great product... hope to get a new one soon...
---
Read more reviews >