Spade Flush Mount Drill Bit System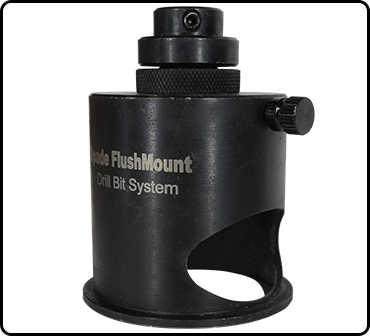 The Spade Flush Mount Drill Bit System controls the depth and straightness of your countersink. Simply install your spade bit using the set screws, and use the micro-adjust to fine-tune cutting depth. Wide collar and smooth bearings ensure perfect results on every cut! The Spade Drill Bit will accept spade bits up to 2" wide with a shank up to 3/8" wide.
SKU:
Price: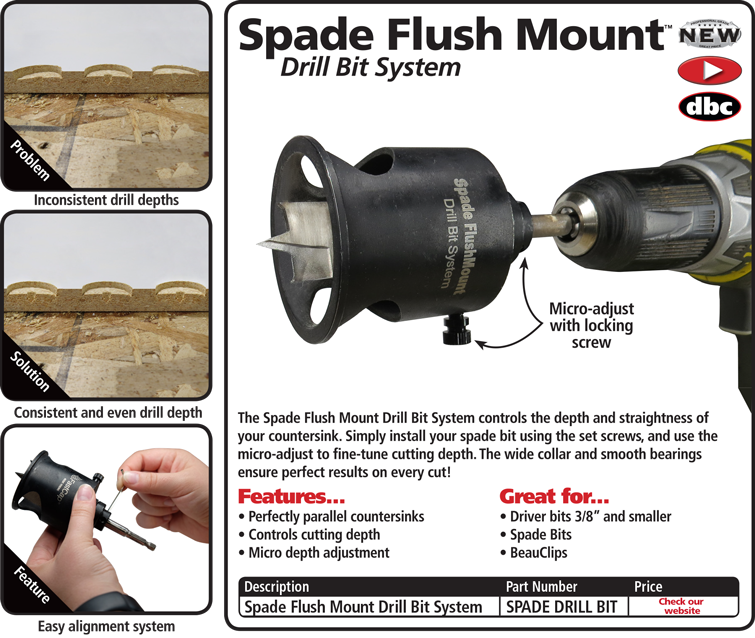 The Spade Drill Bit will accept spade bits up to 2" wide with a shank no larger than 3/8".
Average Ratings:





2
Write a Review
---
"High hopes not met, but could still be awesome with modifications"
Review: I had high hopes for this product but found the set screws to be almost impossible to center the bit. I propose if it had a type of chuck like for a drill, it would not only center the bit but hold it better.

Response: We went back and forth on designing this product with the centering screws or a chuck for a long time. We ultimately decided to do the centering screws in order to keep the cost reasonable for the product. With the centering screws we are able to produce and sell the product for ~$40. If we had done a chuck style for this tool the cost would have been around $100 for the tool and after doing market research we did not feel this price point would be reasonable for most customers. With careful adjustment the set screws will still work, they are just a little more time consuming than a chuck. We apologize this product did not live up to your expectations. I will be happy to provide you with a store credit.
---