Speed Skate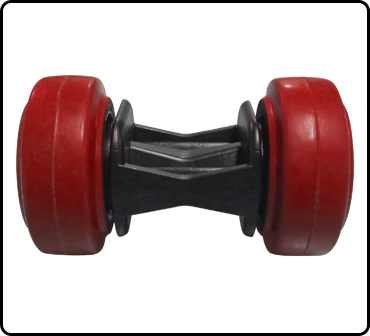 The Speed Skate allows you to move large & heavy materials around the job or shop by yourself. It easily supports 4' x 8' sheets of material up to 1-3/4" wide. Large wheels and ball bearings allow you to move boards without struggle.
500lb. Capacity
SKU:
Price: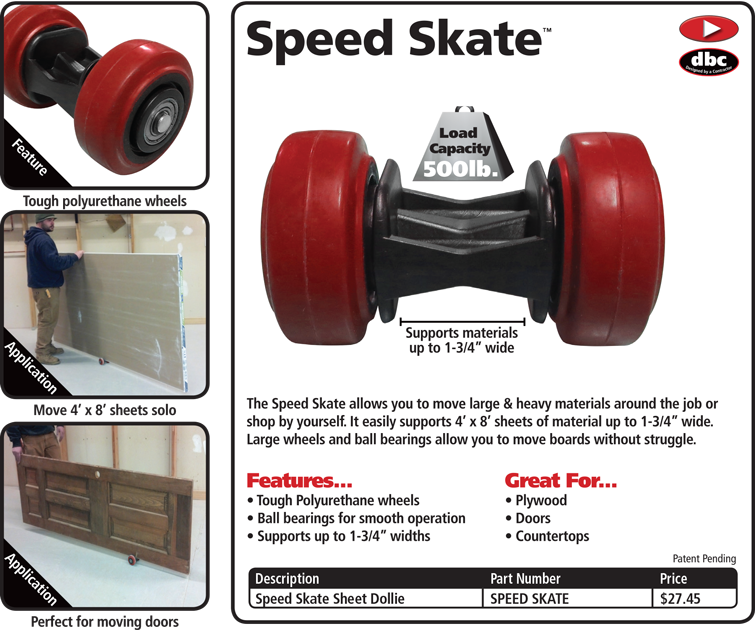 Does the Speed Skate have to be in the middle or can I put 2 about a third of a way in?
It does not need to be in the middle. It can be 1/5 of the way into a board and still be VERY easy to roll around. I actually find it easier to maneuver through doorways if the board is not centered on the skate. You also might want to check out our Clip N Roll, design specifically for moving granite.
Average Ratings:





5
Write a Review
---
"Where have you been all my life"
Review: LOVE this thing!!!! Moving plywood & MDO are easy NOW. The hardest thing now is getting the plywood up on my table saw. Thanks for saving my back. I bought one of those Gorilla Gripper's and then found out I was then picking the whole plywood weight with just one arm. NOT GOOD when your 68 years old. Wish I had found your product earlier.
---
"Speed Skate is a Great Product"
Review: Such a simple idea,yet it works perfectly for rolling doors and panels about the shop or garage.
---