1/4" staples will never be a problem again! The Staple Setter solves the long time problem of misfired 1/4" staples. Recess crown staples perfectly at 1/16" below the surface, with just the tap of a hammer, like your nail gun was supposed to, with no struggle.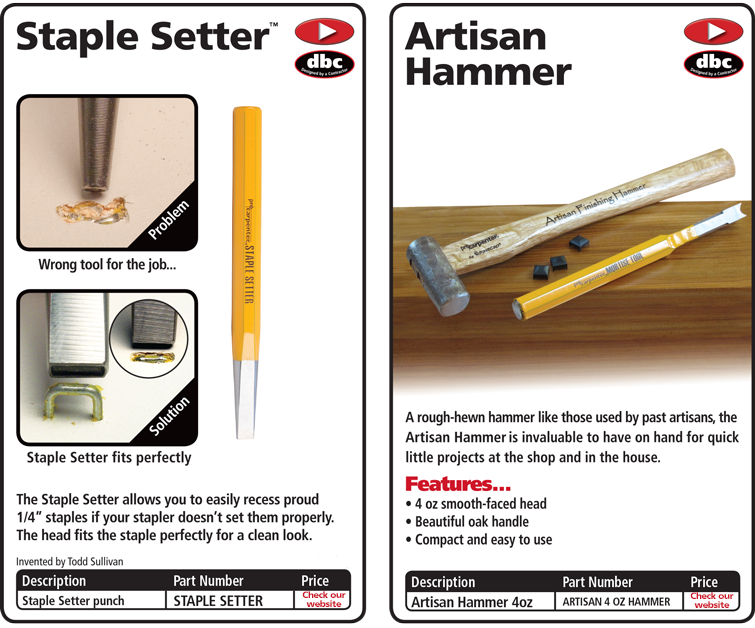 Is the Staple Setter tip made to cup over the staple?
Yes, it cups over the staple.
Related Products