Search Results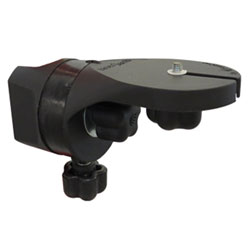 Price $29.95
Our LaserMount utilizes a powerful neodymium magnet and a thumb lock to securely attach your laser to the 3rd Hand. The laser line becomes the actual line you work from, eliminating the need for chalk lines. Position any laser exactly where you want it with micro adjust precision.
The LaserMount will fit on the 3rd Hand HD, the 3rd Hand Upper Hand, or 1" EMT. It will work with any laser with a 1/4-20 mounting point.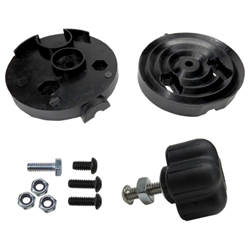 Retro Fit Kit for 3rd Hand Laser Mount
Price $10.00
The Retro Fit Kit for the 3rd Hand Laser Mount allows anyone with our previous Laser Mount system to upgrade to the new Micro Adjust system.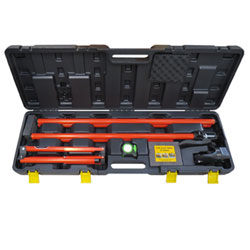 Price $149.00
The Laserjamb LJ4 Pro makes the process of leveling anything from a cabinet to a picture frame fast, easy and accurate. This allows you to use any laser and position it from the floor to the ceiling with ease. No longer do to you have to create a reference line and measure off of it. Simply position the laser exactly where the work is. This eliminates pencil line, chalk line and a level and allows both of your hands to be free so you can work more efficiently and accurately.
***Does not include a laser, works with most compact lasers. The Lasermount has a 1/4"-20 mounting thread***