Search Results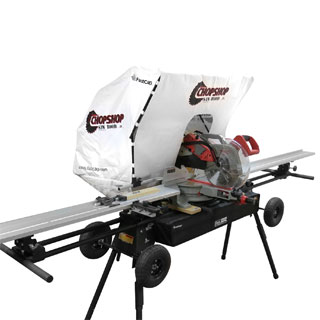 The Saw Hood was designed by a general contractor to eliminate the catastrophic dust problem created by miter saws. Sets up in seconds and contains 95% of dust. You will be amazed at how effective this product is.

The Saw Hood Pro is identical in function to the Saw Hood but is made out of a spring steel so it can fit into a compact bag. If space is an issue, this is the tool for you.

Price $21.95
The ChopShop Saw Hood Tile Clamp is designed as a substitute for the accessory holes that are normally found on a miter box saw. Now you can use the Saw Hood on a variety of different kinds of equipment, including a tile saw. Set of two.