Search Results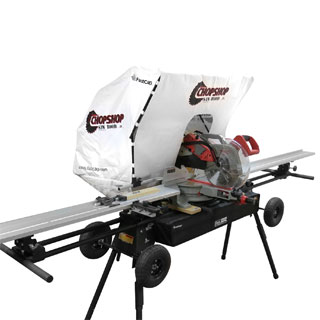 The Saw Hood was designed by a general contractor to eliminate the catastrophic dust problem created by miter saws. Sets up in seconds and contains 95% of dust. You will be amazed at how effective this product is.

The Saw Hood Pro is identical in function to the Saw Hood but is made out of a spring steel so it can fit into a compact bag. If space is an issue, this is the tool for you.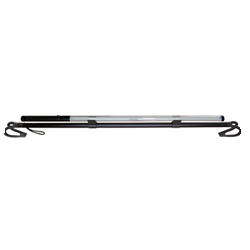 Price $77.00
The Flex Light is the most versatile lighting system you will ever own! It clamps, hangs, and magnetically sticks anywhere. The rechargeable and cordless technology allows you to work on any project that requires lighting with no struggle. The rechargeable battery lasts 7 to 8 hours or can be a plugged in for endless illumination.
This product will only work with the provided charger. Do not use the USB cable with any other wall chargers. This product may not work outside the United States.

Price $24.15
The ChopShop Saw Hood Tile Clamp is designed as a substitute for the accessory holes that are normally found on a miter box saw. Now you can use the Saw Hood on a variety of different kinds of equipment, including a tile saw. Set of two.