The ChopShop Saw Hood Tile Clamp is designed as a substitute for the accessory holes that are normally found on a miter box saw. Now you can use the Saw Hood on a variety of different kinds of equipment, including a tile saw. Set of two.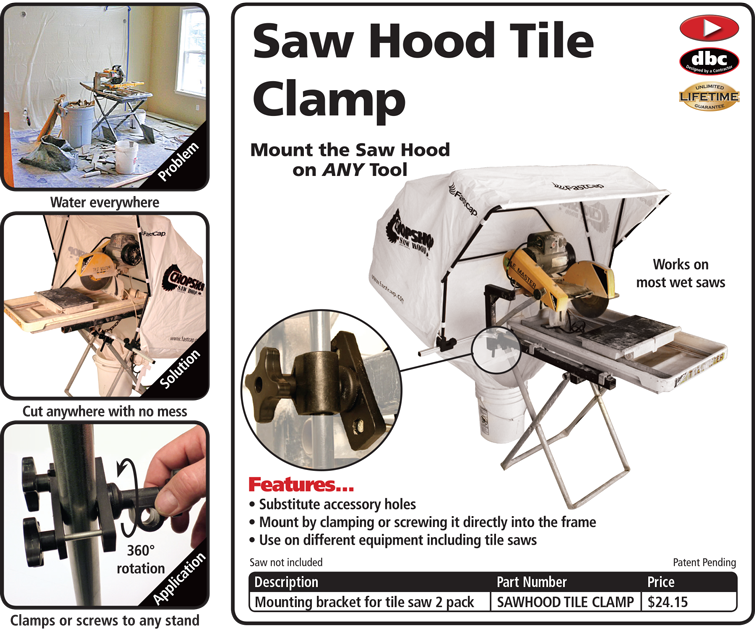 Will the ChopShop Saw Hood attach to any saw/stand combo?
The ChopShop Saw Hood is adjustable and works with 99% of saws. The stand you use should not matter. As long as the saw has accessory holes on the back side, you should be able to mount either ChopShop Saw Hood.
Will this work with wet saws for stone cutting?
Yes it will! You will probably need the SawHood Tile Clamp in order to attach it, as most of those saws don't have accessory mounting holes!