Best Fence Bench Mount System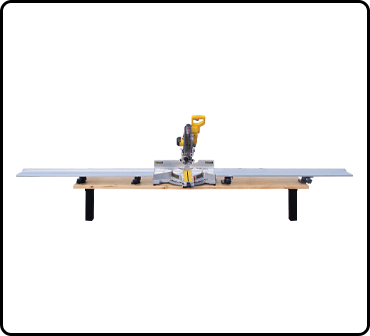 Now you can get the awesome flexibility of the Best Fence on your workbench. Specially designed Precision Adjustment Blocks fasten to your bench surface to give you Best Fence accuracy and ease in seconds. For a less expensive option, check out our Best Fence Bench Mount Quickie System and check out all our Best Fence products and accessories.
If you purchased Kapex Saw after September 2019 please call before placing your order.
SKU:
Price:
Average Ratings:





5
Write a Review
---
"Miter saw improvements"
Review: I love this system. I think there is still room for continuous improvement. This system needs to help out those who constantly make 45 degree miter cuts and need a great way to measure there material. Look at the Clearmount Miter saw fence and design a similar measuring system for the 45 degree miter cuts. Those are the hardest to measure and cut.

Response: Good idea!
---
"Ultimate Miter Saw Station"
Review: Check out my review:
---