Scratch & Dent Pocket Pull Saws only have small cosmetic blemishes to the finish. There are NO dents or damage to any of the Pocket Pull Saw that would compromise the integrity of the tool.
The Pocket Tool Kit from FastCap includes the Pocket Awl, Putty Knife, File/Rasp, Diamond Sharpener, Combo Putty Knife, Pull Saw, and Laminate Knife. All the tools fit neatly into the green case for easy organization or purchase individually. For more pocket tools, check out the Pocket Chisel Kit.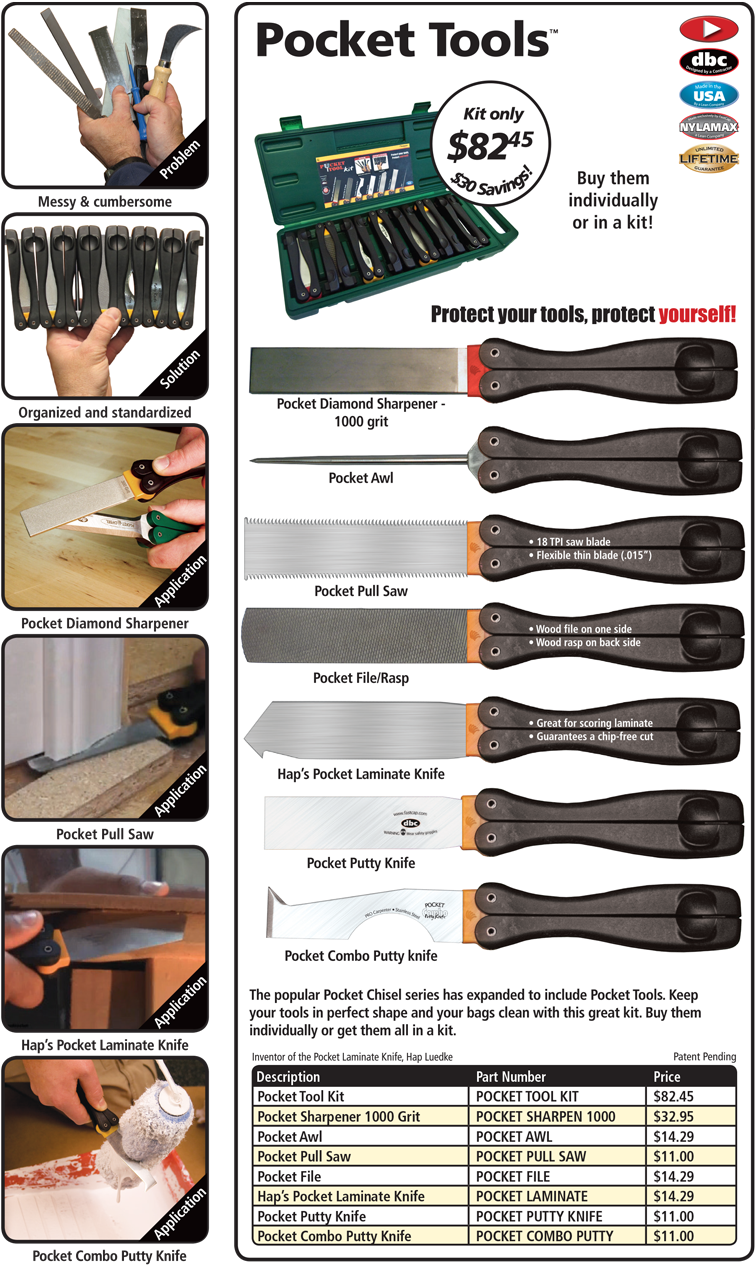 Is the Pocket Awl tip hard enough for indexing tiles ceramic/porcelain before drilling?
It is not recommended for that. It probably will work, but will probably also bend and dull very quickly in that application. That has been my experience with indexing aluminum and steel with it. Its meant for wood really.
Related Products