The Door Mag eliminates the need to buy expensive single-use self-adhesive zippers. Our Door Mags easily create in and out access through any dust barrier wall by utilizing high-performance neodymium magnets. Comes in a 4 piece pack. Check out all our 3rd Hand Products.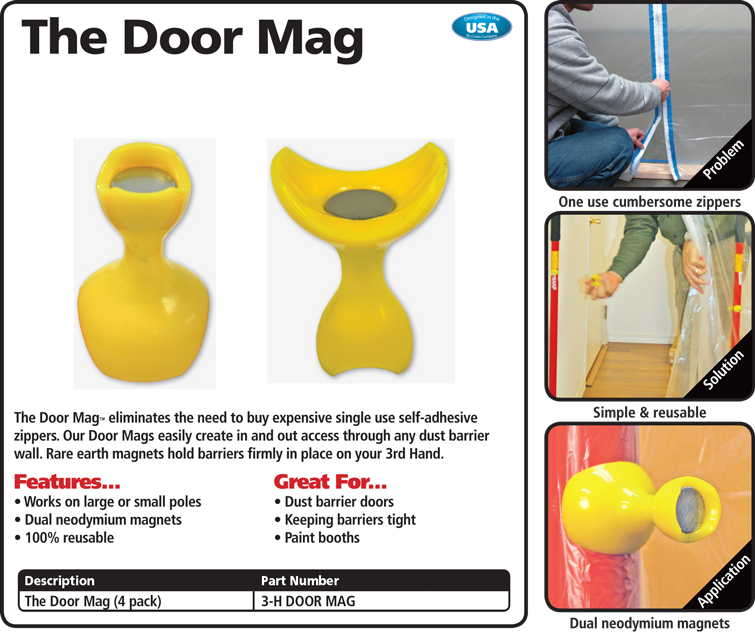 Will these work on aluminum poles?
Sorry, aluminum, under normal circumstances, is non-magnetic.