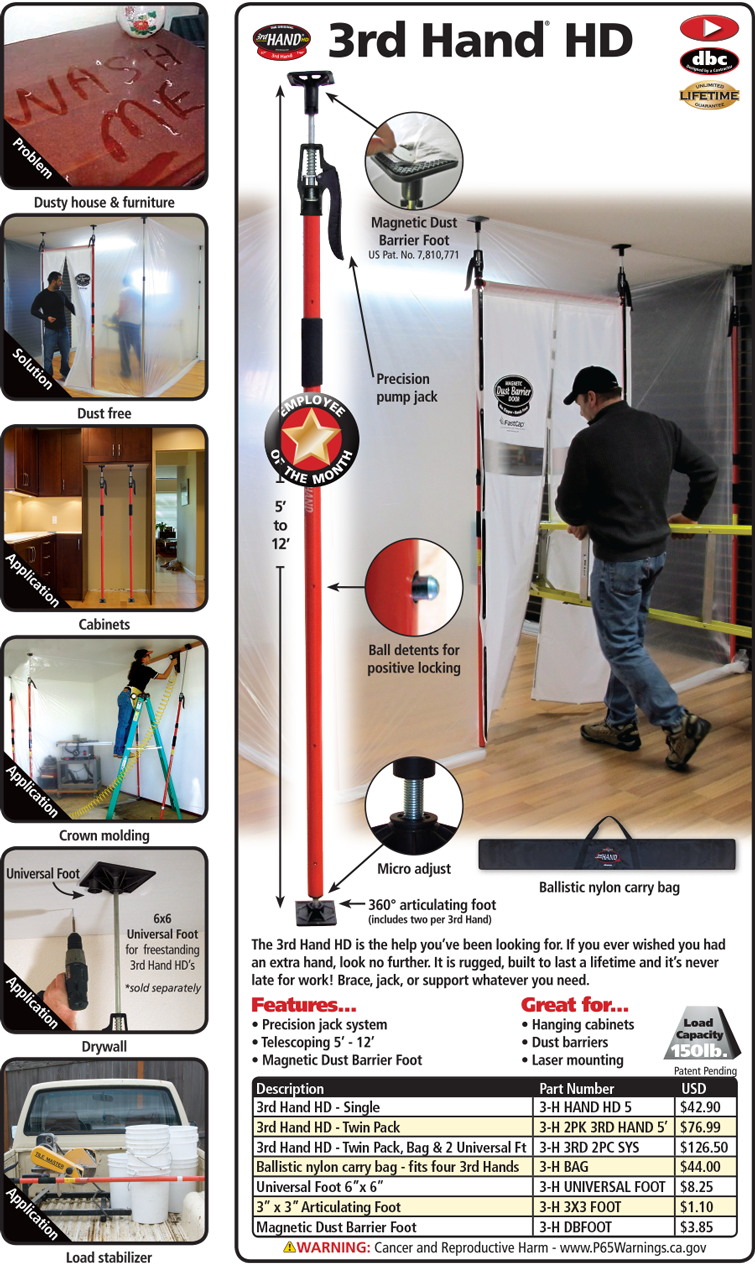 Material - Steel & ABS
Load Capacity - 150 lbs
Extension Range - 57 in to 12 ft (144 in)
Outer Pole Diameter 1 3/16 in
Identify 3rd Hand components
Does the 3rd Hand come with a manual or have I lost it? No, we don't have a manual for the 3rd Hand, but we have tons of great videos online that you can watch. Click here.
New EPA-mandated legislation passed April 22, 2010. The new law requires contractors and other small entities to be certified to renovate or perform work on pre-1978 facilities due to the risk of lead poisoning. To learn more about the new law, please refer to the
EPA Regulation Summary
.
The 3rd Hand HD helps you meet these stringent Environmental Protection Agency (EPA) lead-dust containment laws when doing demolition or when renovating an older home that has lead paint. In fact, the EPA mandates that dust be contained when as little as six square feet of lead paint is disturbed in homes or facilities where there are children under six years old.
Go to
www.epa.gov/lead
to get details on the latest lead-safety rules and lead-safe work practices.
If you are interested in EPA Lead RRP Classes
press here
.
To obtain your copy of Renovate Right, a 19 page brochure,
press here
.
For pole cut down information,
press here
.
Average Ratings:





0
Write a Review
---