GPS Tape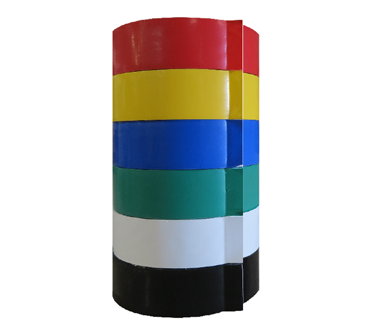 GPS Tape allows you to quickly identify tools by department or area. The color of the tape helps to determine which department tools belong to e.g. woodshop(red), metal shop (yellow), routing (blue), finishing (green), Bob's tools (white) or Jim's tools (black). Everything gets put back with less struggle and no questions. GPS Tape is a super thin vinyl tape that has much better conformability then electrical tape.
Sold as a pack of 6 rolls. 3/4" x 59'. Also sold in a Kit.
SKU:
Price: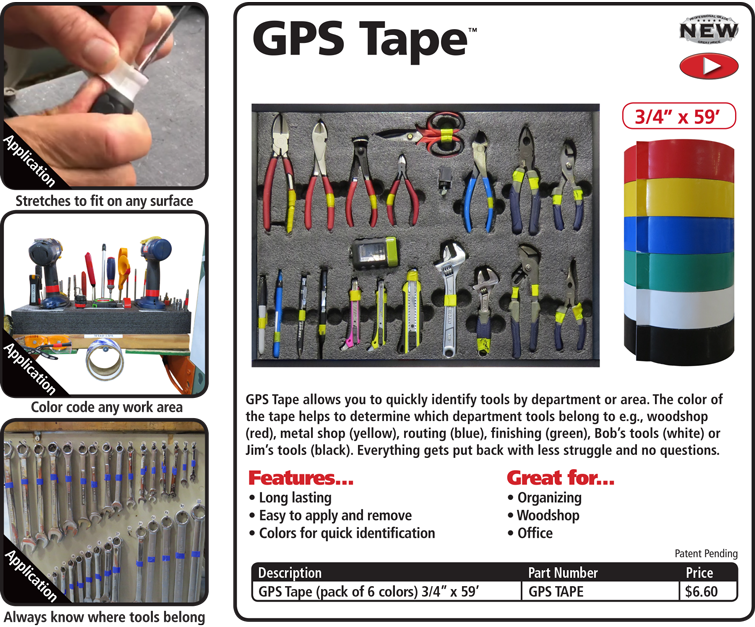 GPS Tape is only sold in a variety pack of 6 colors, individual color refills are not available at this time.
Average Ratings:





0
Write a Review
---