Kaizen Foam Hot Knife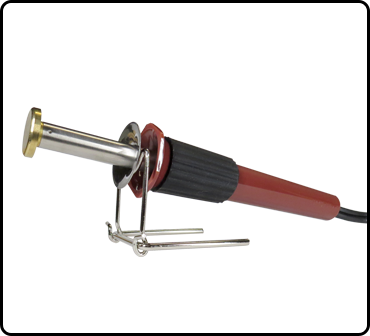 The Kaizen Foam Hot Knife allows you to easily smooth the bottom of your cut out, no longer do you have to deal with any uneven bottoms. Simply turn the dial on the thermostat in between the two yellow colors and gently tap the hot knife down and all your cut outs will be smooth. Need some finger holes? Roll the hot knife at an angle and get the perfect finger hole every time!
SKU:
Price: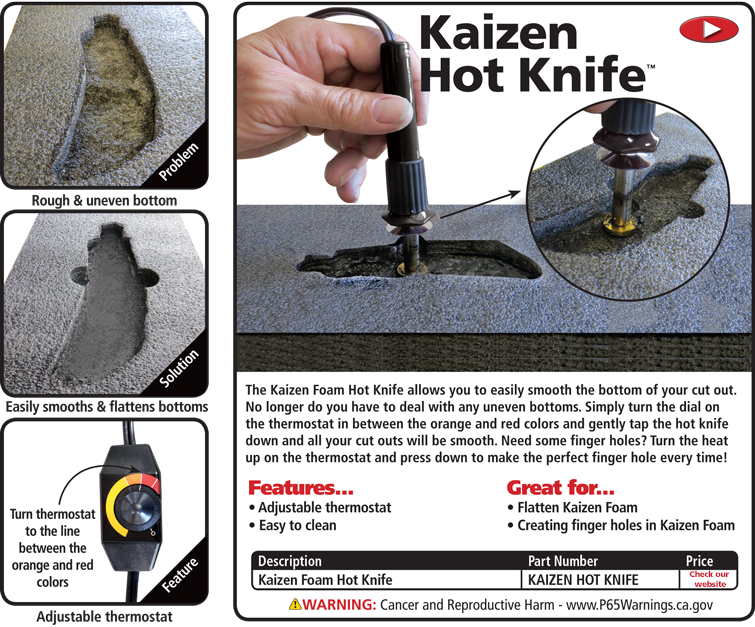 The problem I've had with hot knives is the Kaizen Foam material sticks to the blade. Does that happen with the Kaizen Foam Hot Knife?
At the recommended cutting temperature, the blade can gum up a bit over time--although it lasts quite a while. Once it gums up, it is very easy to scrape it off on any sharp edge and continue working. You can also turn the temperature all the way to high and burn it off.
Average Ratings:





0
Write a Review
---