Kaizen Foam
Kaizen Foam is another great product designed to help you achieve maximum organization and visual control in your workspace! Kaizen Foam separates between the layers creating a perfect fit for all your tools in drawers and on walls. Sheet size: 2' x 4'. Black and White sandwiched foam has 1/8" (5mm) black layer on white foam. You may want our
Kaizen Foam Frame
.
Our e-store will not automatically generate shipping quotes to Alaska, Hawaii or Canada, if you place an order for one of these locations we will contact you within one business day to inform you of shipping rates and how to pay for shipping. If you would like a shipping quote before ordering please call 888-443-3748. We do not ship kaizen foam overseas at this time. Any orders outside of the US or Canada will be cancelled and refunded.
SKU:
Price: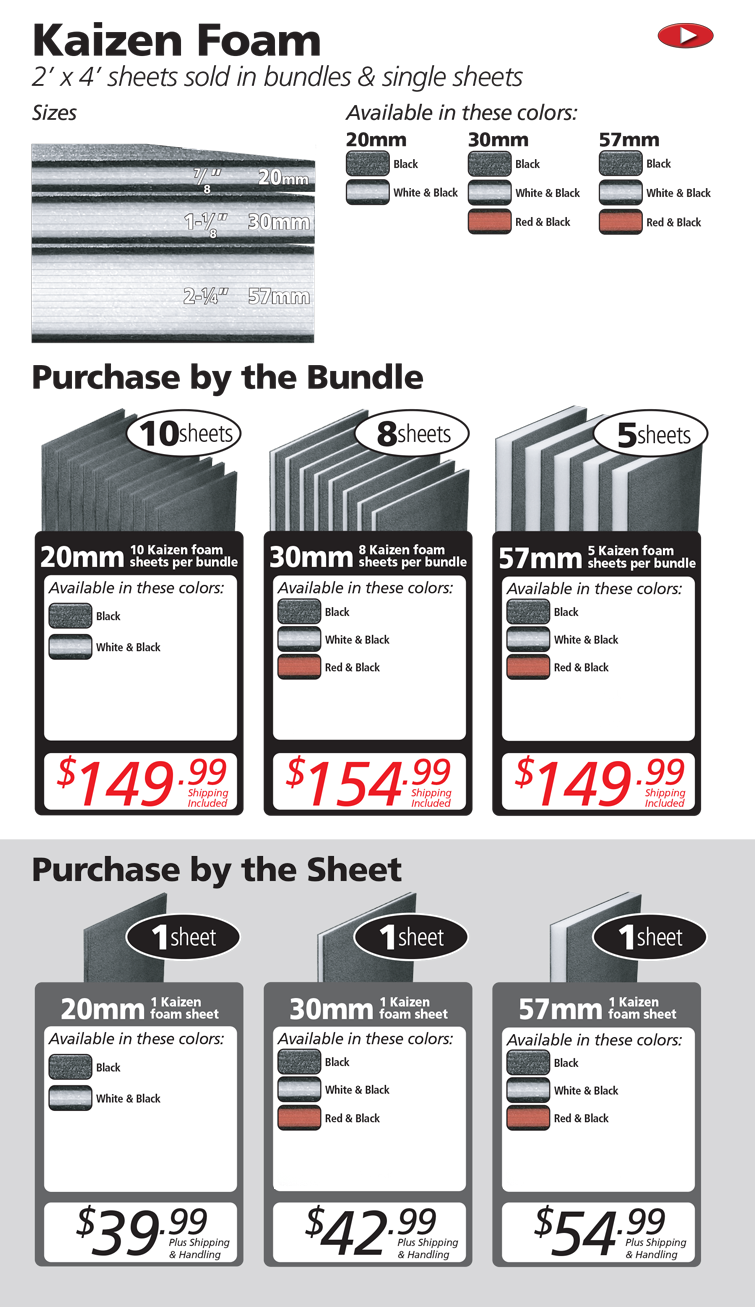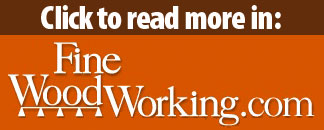 "I love Kaizen Foam it works great... especially in my truck "moving" tool shop! Everything stays in place.
Josh Dyck
Corban Construction, Inc.
For MSDS information
press here
(PDF).
Kaizen Foam Dimensions are 24"x48" plus/minus 1/4" call us at 888-443-3748 if you have any questions about this.
Average Ratings:





5
Write a Review
---
"Kaizen Foam"
Review: works fine if your cutting all the way thru, but if your wanted nice separation of the layers its not going to happen, which was the main reason i got this product

Response: Bob, Sorry you are having trouble. Did you watch any of our videos on specifically how to do this? If you need additional assistance, please call and we can talk you through this! 888-443-3748
---
"Kaizen foam"
Review: It cuts easy and seems to be pretty resistant to quite a few things. I haven't been able to really in depthly try it out the resistances. But I'm very pleased with this product. Only flaw is you can't put as much stuff in the drawers but everything is completely organized makes it easier to find stuff and know if something is missing. I'm quite happy. Very happy with customer support from this company. Great company to deal with I definitely recommend this product if you want nicely organized drawers and I highly recommend dealing with fastcap. Thank you again for a great product.
---
"Your home workshop video inspired"
Review: HI Paul; your home workshop video inspired. This kitchen drawer has been driving me crazy for years. Perhaps you have a new market for your product?! It also bought some good bonus points with my Greek wife;). Best, Patrick

Before: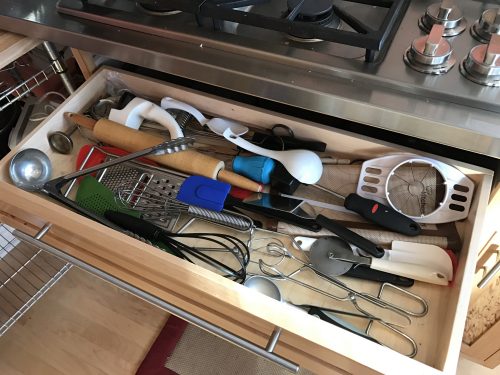 After: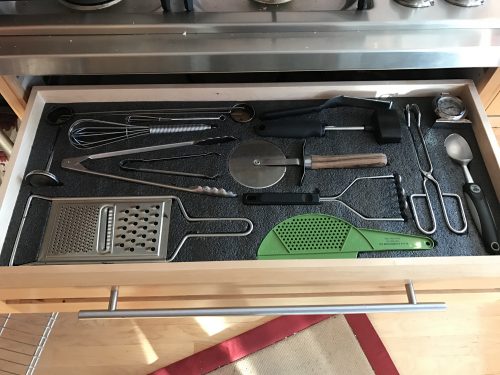 ---
Read more reviews >