Kaizen Knife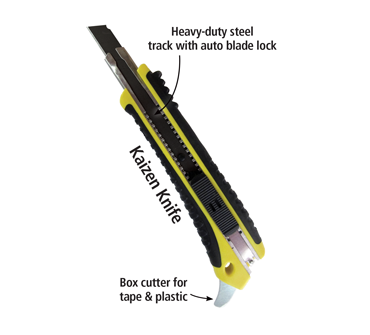 Fastcap's Kaizen Knife is the little brother to the TriBlade Utility Knife. Its unique design works great for cutting Kaizen Foam and Kaizen Foam Frame, and it includes a box cutter for tape and plastic. Now you will never be without a sharp knife. Replacement blades available are available here. Kaizen Foam Thin blades are available here.
KAIZEN THIN BLADES WILL ONLY FIT IN THE KAIZEN KNIFE, THEY WILL NOT FIT IN THE TRIBLADE
SKU:
Price: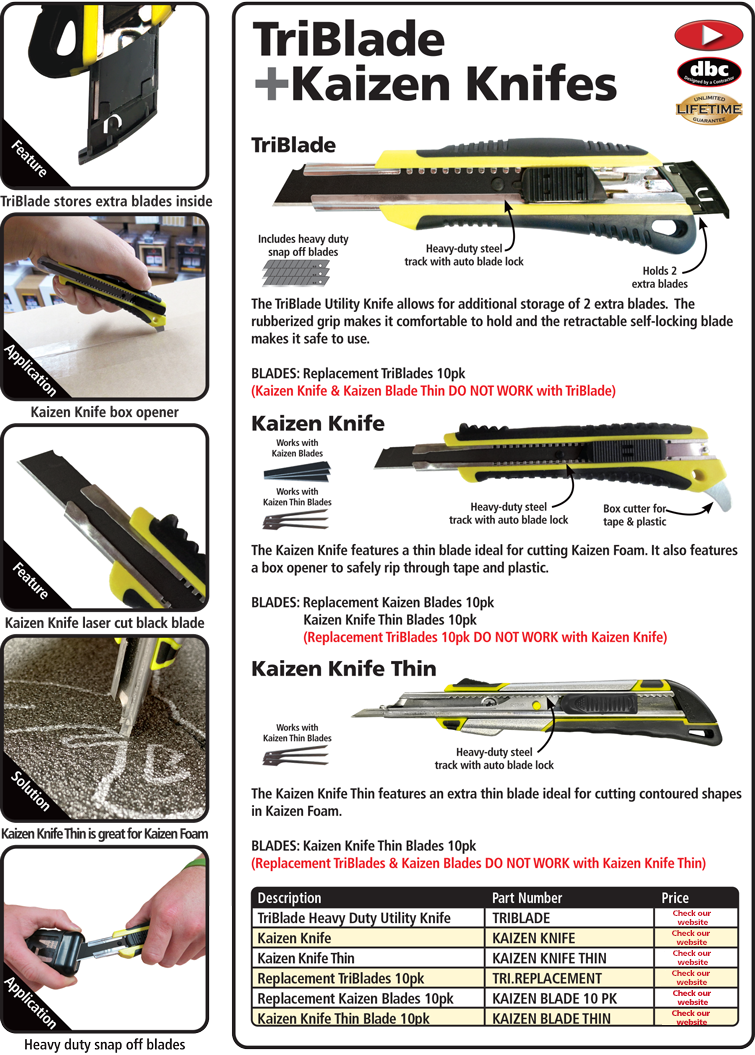 Can we get Kaizen Foam in something other than black, please!? Milwaukee red would be awesome.
While we do not have plans at this time to sell Kaizen Foam in colors other than black and black/white, we do take all customer feedback into serious consideration. We will look into producing this in other colors for this product. Currently, we are limited by our available inventory space at our manufacturing/distribution facility which prevents us from stocking other colors of this foam, but this could change in the future.
How many blades are included with the kaizen knife?
The kaizen knife comes with 1 blade, but replacement blades are available for purchase here:
Average Ratings:





5
Write a Review
---
"Great quality"
Review: Nice grippy handle, thumb rest, bright yellow colour is easy to find, and the box cutter end is nice to have too, as is the little hole for hanging it or attaching a loop. The only feature I can think of that this knife does not have is a locking feature, but I rarely use that on a small utility knife.
---