Kolbe Korner, Nylon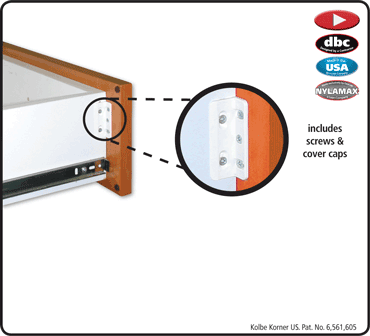 The Kolbe Korner is a mounting bracket for shaker style drawer fronts. It allows for the drawer face to be mounted to the box easily, quickly and without hassle. Available in metal or nylon. Nylong Kolbe Korner comes in a 50 or 500 pack. Nylon Kolbe Korner 50 pack includes 50 rectangle caps and 250 screws. Nylon Kolbe Korners 500 bulk pack DOES NOT include screws and caps. Press here for Screws for Nylon Kolbe Korners. Press here for Caps for Nylon Kolbe Korners. Press here for Metal Kolbe Korners.
SKU:
Price: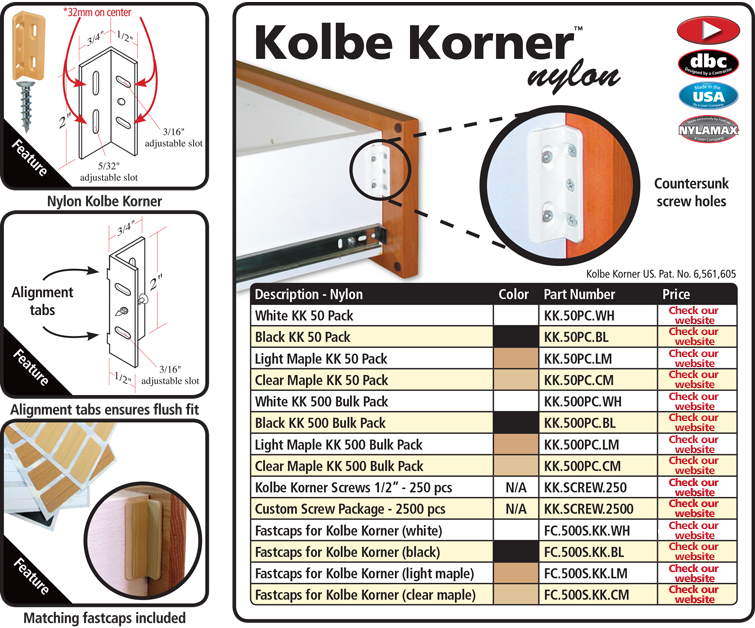 How does this allow the drawer face to close tight against cabinet face? Does It make the drawer stick out the size of the screw head?
No, because the flange is exactly a 1/2 inch in the space; between the drawer in the drawer box is a 1/2 inch. No problem.
Average Ratings:





5
Write a Review
---
"Great Product"
Review: These have helped me with the intended use. Plus some other repairs. Too bad I can't upload a picture.

Response: We'll work on that. Send me your image and I'll upload it for you. lori@fastcap.com
---