Tired of trying to evenly space drawer guides and keep them parallel when mounting them? The Miller FastBlock replaces the commonly used "block of wood" with an adjustable drawer guide mounting system.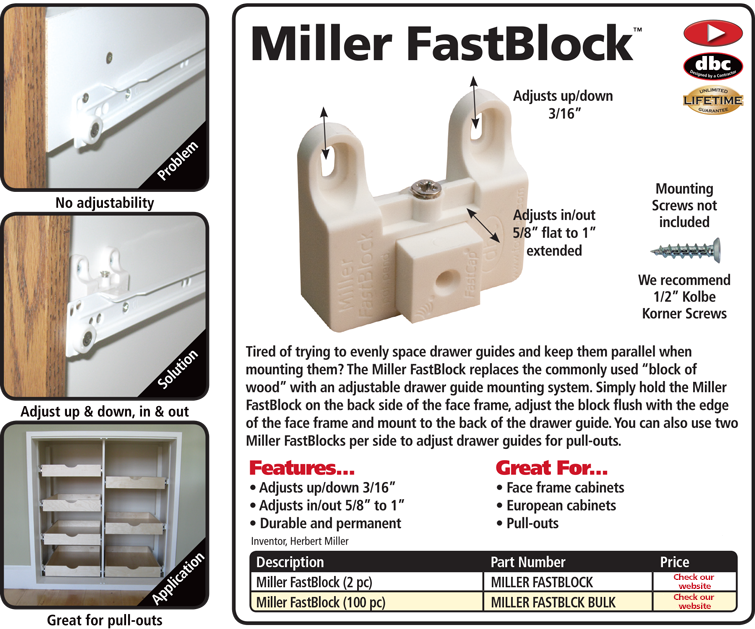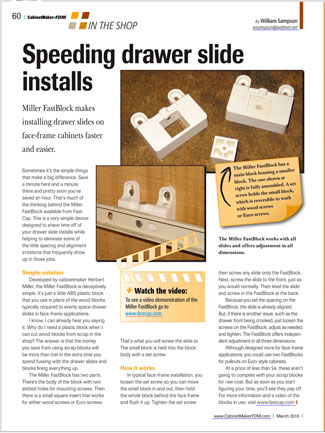 Does this work with undermount slides too?
It's not designed for undermount cabinets, but could probably be used depending on the cabinet design. The drawer face frame will need to be at least 1" below the bottom of the drawer to hide the drawer slide and the Miller FastBlock.