The StileRite is a specialty cabinetry clamp designed for one purpose; scribing and fastening stile trim to your walls, cabinets, and shelving. The StileRite is a standard C-clamp fitted with a unique head featuring two tapered 5mm pins, 32mm apart to fit into any standard euro style shelving system. No more need for large clamps or more hands to apply adequate pressure when fastening or bonding stiles to cabinets, especially near walls or in tight spaces.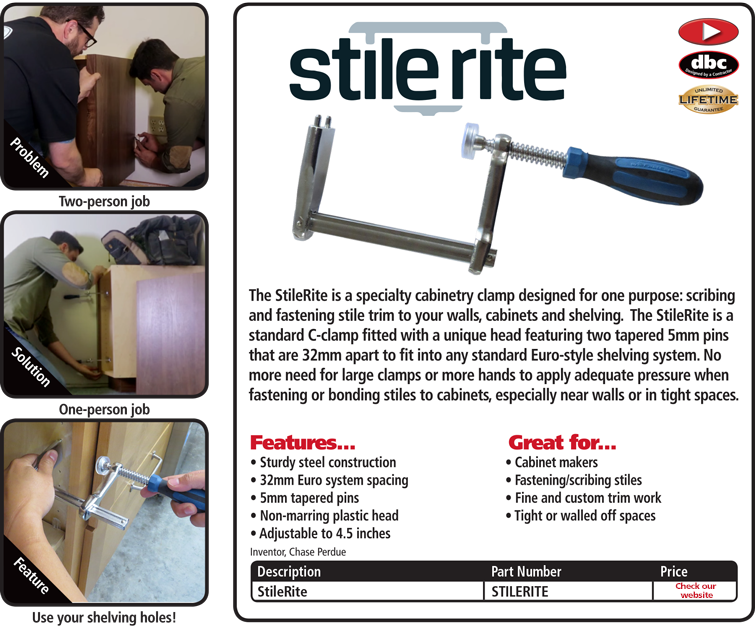 Weight : 28.7oz / 1.7 lbs
Dimensions : 8.2 Inches x 1.8 Inches x 4.5 Inches
Material : Harden Steel Alloy
Max Spread : 4.5 Inches
Min Spread : 0 Inches
Pin Size : Just under 5mm (Tapered)
Pin distance : 32mm (Standard with Euro System)
Use in tandem with a shim and scribe to fit stiles seamlessly to your drywall and cabinets.