The Sumo Strap is a truly universal cell phone case designed with durability for the tradesperson. It provides great protection for cell phones, 2-way radios and more.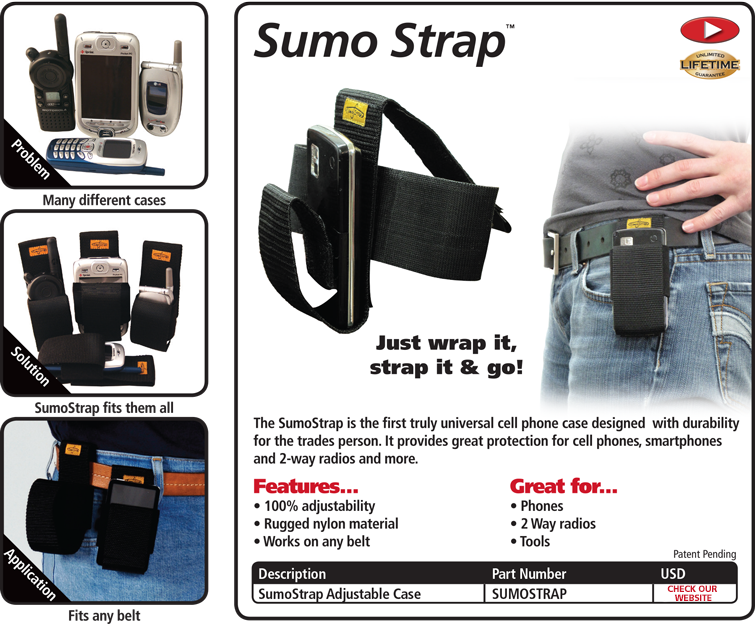 What is the size of the Sumo Strap?
The max circumference is 9 inches. The depth would be about 8-1/2 inches with no more than about 5-3/4 inches sticking out the top.
Related Products