The Sealant Saver was developed by a cabinet maker to prevent caulking tubes from drying out. Simply fill the tube with water and place open caulking tube down into the Sealant Saver tube. The Sealant Saver creates an air tight seal that prevents caulk or silicones from drying out. It easily mounts with screws to any surface.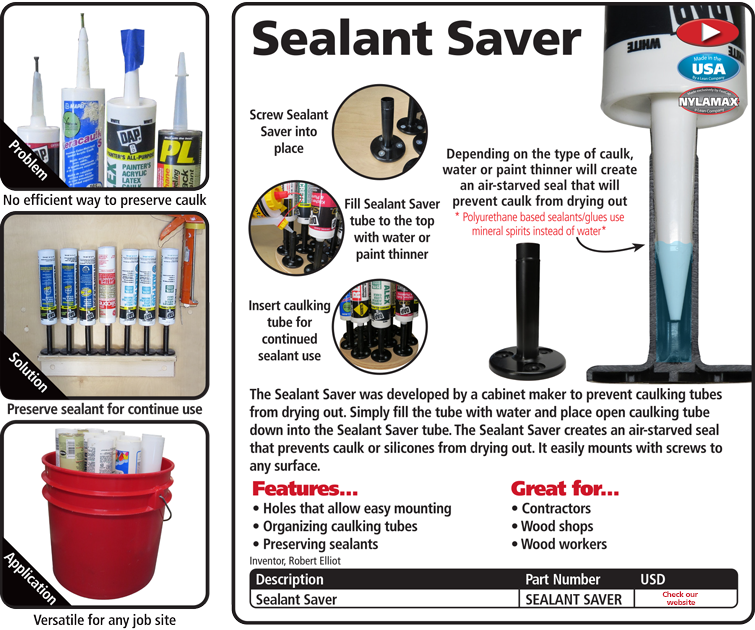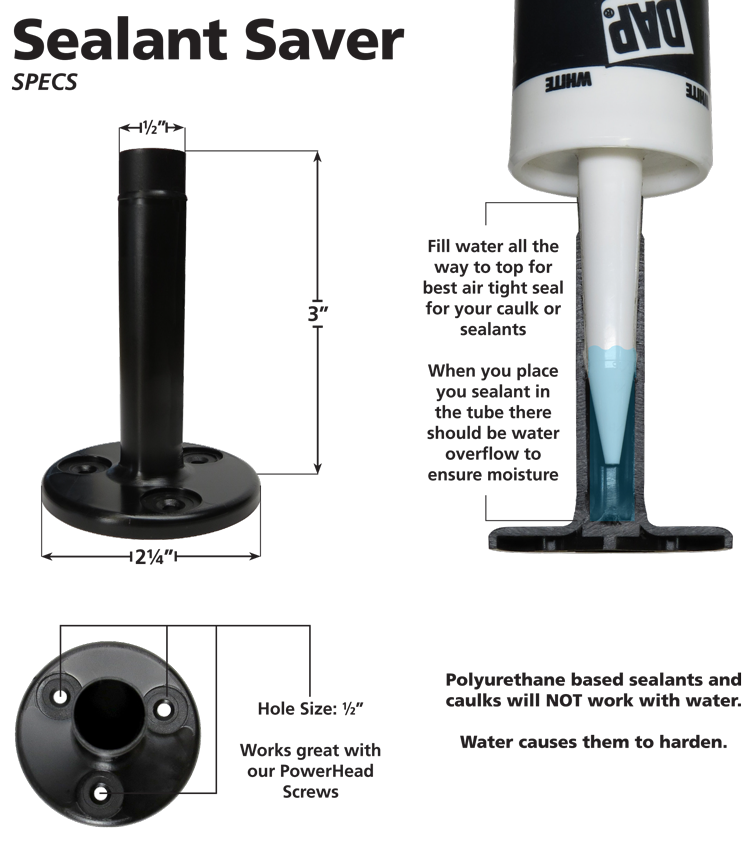 What about polyurethane-based sealants or glues? Wouldn't that cure in the water?
Yes, it would. You could try using something like mineral spirits instead of water which may not cure it but accomplish the same goal!
How do you clean out Sealant Savers?
It will depend on what type of sealant you are using. Some you can rinse. Some you can't clean. My experience is they don't tend to get dirty if you use them right.