The perfect combination of polarity, strength and shape to make the Tip Magnet the most powerful Tip Magnet you will ever use. Whether at the base of a 1" tip or a 6" extended tip, the magnetic transfer picks up multiple screws with ease.

Press here to see the Taper Lock.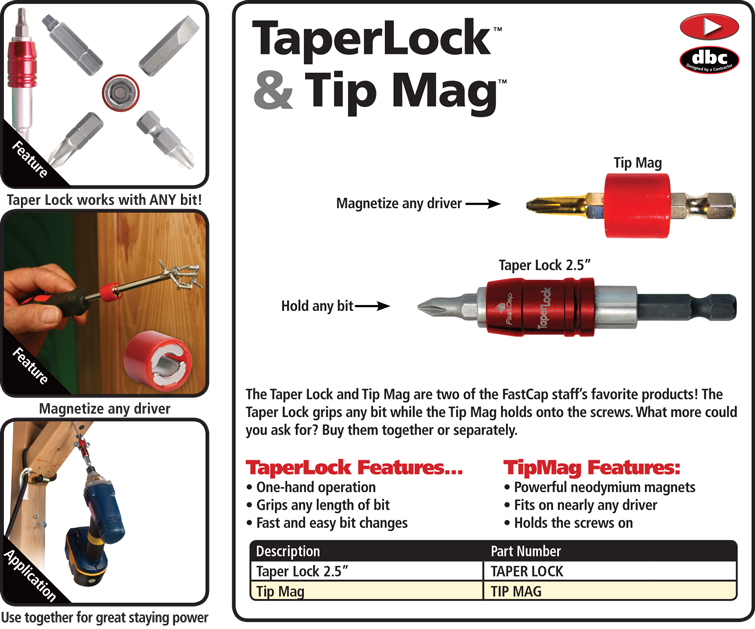 Does it work with any driver and really small screws?
The Tip Mag can fit any length screwdriver. It can be positioned near the tip, or further up the shank as seen in this picture. A ferrous material screwdriver (which most are steel) will pick up some of the magnetic field, meaning the tip will be magnetic. If you are worried about losing small screws inside electronics, just slide the tip magnet closer to the tip to increase the magnetic force at the tip! – Also, no reason you couldn't put more than 1 of these on the same screwdriver!