The Tri Trimmer is an innovative new design that allows you to get tight into the corners when trimming veneers and edgebanding. Designed by a professional refacer to specifically address resurfacing face frames and awkward inside trimming. Use the single blade to get into small spaces and use the dual blades for long open runs. The Tri Trimmer is also compatible with our Tungsten Carbide Blades. Press here for carbon steel 30-degree replacement blades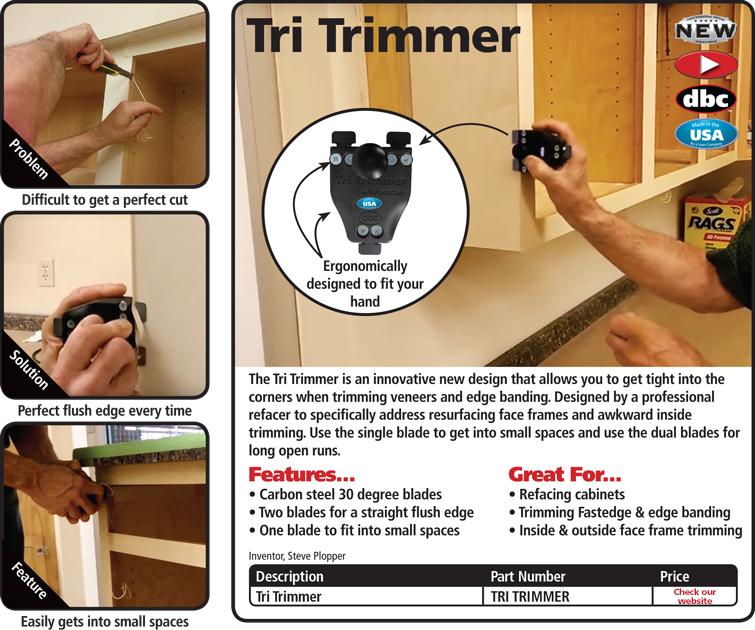 How do you trim the inside corner?
Using the side with only 1 blade will get you within millimeters. Then just trim off the last little piece with our TriBlade or another utility knife.
Now you just need one that can go around curved corners!
The 1-sided blade side of the Tri Trimmer will work pretty well for curves, though you might have to do a few passes to clean it up nicely!
Does it work on 2mm PVC?
It is designed to work with 1/2mm (.018") thick PVC. It will not work well with thicker edgebanding like 2mm PVC. It will struggle to trim.