Best Fence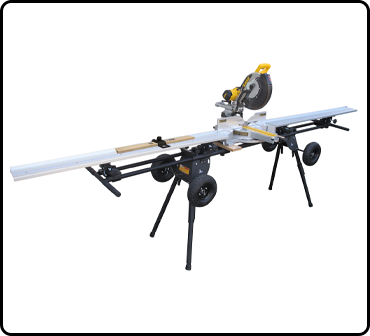 The Best Fence System was created as a stand for your chop saws & miter saws and was designed from the ground up to give you shop level accuracy in the field. This highly modular system is easy to set up, transport and allow you to dial in your miter or chop saw for exact cuts every single time. Select between our Best Fence and Best Fence Pro options, or check out all our Best Fence products and accessories.
***IF YOU DO NOT HAVE A FORKLIFT PLEASE CALL 888-443-3748 THERE MAY BE SOME EXTRA FEES***
SKU:
Price: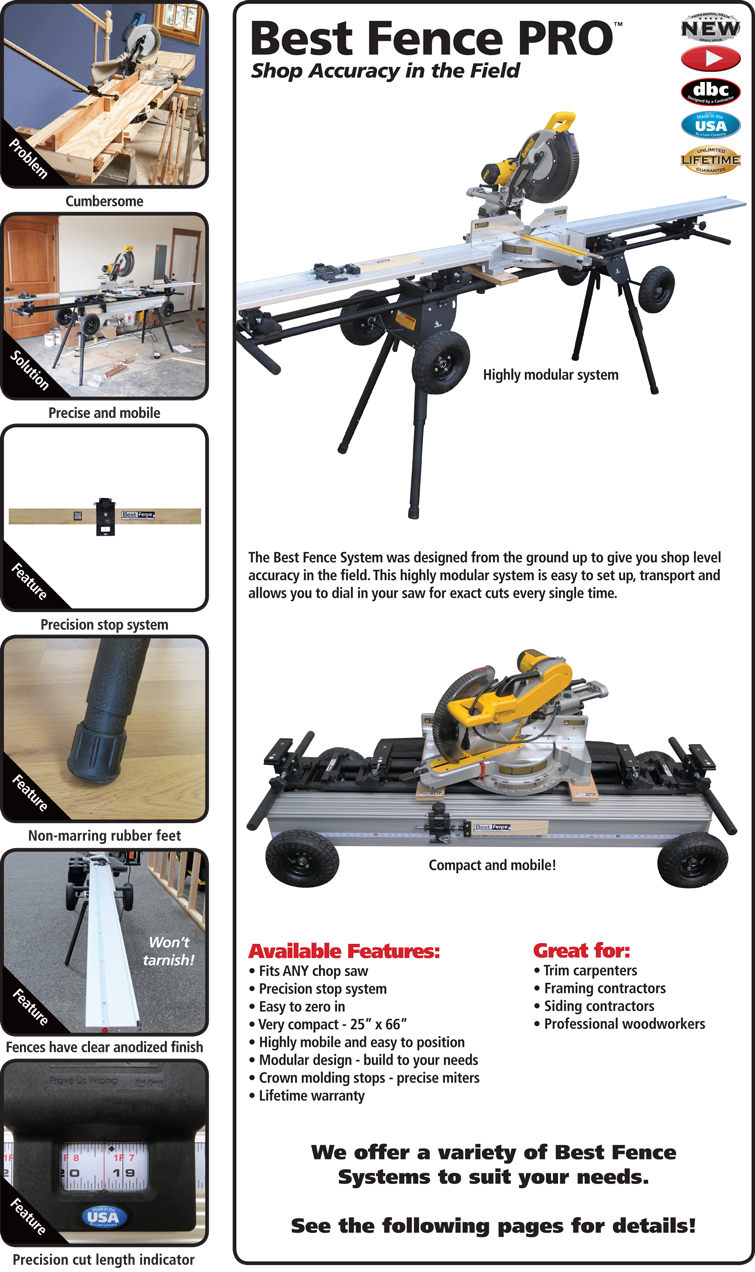 How wide is the fence?
6 13/32" wide.
How wide is the fence with the added Lumber Support?
Just about 14".
Average Ratings:





5
Write a Review
---
"Best Fence PRO Miter Saw Stand Review"
Review: "So in conclusion, is this stand perfect? I've never worked at one that is. However, after two years of use, I can tell you that it's durable and operates just as well as the first day that I used it. It's a vast improvement over any stand I've used in the past—especially a sawhorse and long planks! The Best Fence is a really nice jobsite stand that can help produce shop-like productivity and precision. I plan to continue using my Best Fence and will be ordering an extra 64-in. extension wing in the near future." Press here to read the entire article by Scott Wells of This is Carpentry. Also, check out Scott's video:
---
"Best Fence PRO Review"
Review: Check out what Deck Magazine is saying about FastCap's Best Fence PRO. "...this saw stand is far and away the best one I've ever used, and should more than make up for that cost in improved efficiency." To read the entire article, press here.
---
"best fence paid for itself"
Review: Dear Paul, My company specializes in large production trim carpentry projects. A month ago I was very disappointed to discover that the "saw Helper" brand went out of business. I searched the web and found the best fence system and I have very happily received one. I am proud to tell you that the best fence paid for itself in one day on the job. I am advocating this product to my local building supply companies and I would be happy to help market this product. We are planning on purchasing a second one next month and a third one by august. I would be very interested in helping you market the product as well as potentially marketing some of my own ideas. Thank you for developing such great products. Sincerely, Daniel A Steel Owner Steel Woodworking LLC
---
Read more reviews >