The Kliss Clamp and Kliss Clamp XL are innovative clamping systems designed by a cabinet maker. Kliss Clamp holds your panels upright so you can apply Fastedge, SpeedTape, or sand with ease, hands free! The Kliss Clamp XL is great for holding doors upright so you can mortise hinges and prep doors for installation.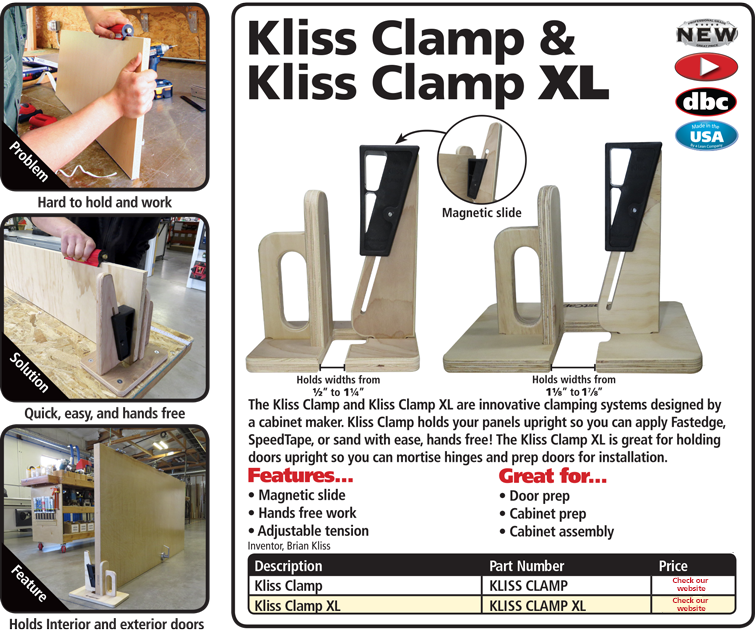 Could you sell a printable template for the ply parts?
We are looking into selling CAD files. Digital files are a whole new type of product for us so we want to make sure we do it right.